Posts Tagged 'Ron Boehme'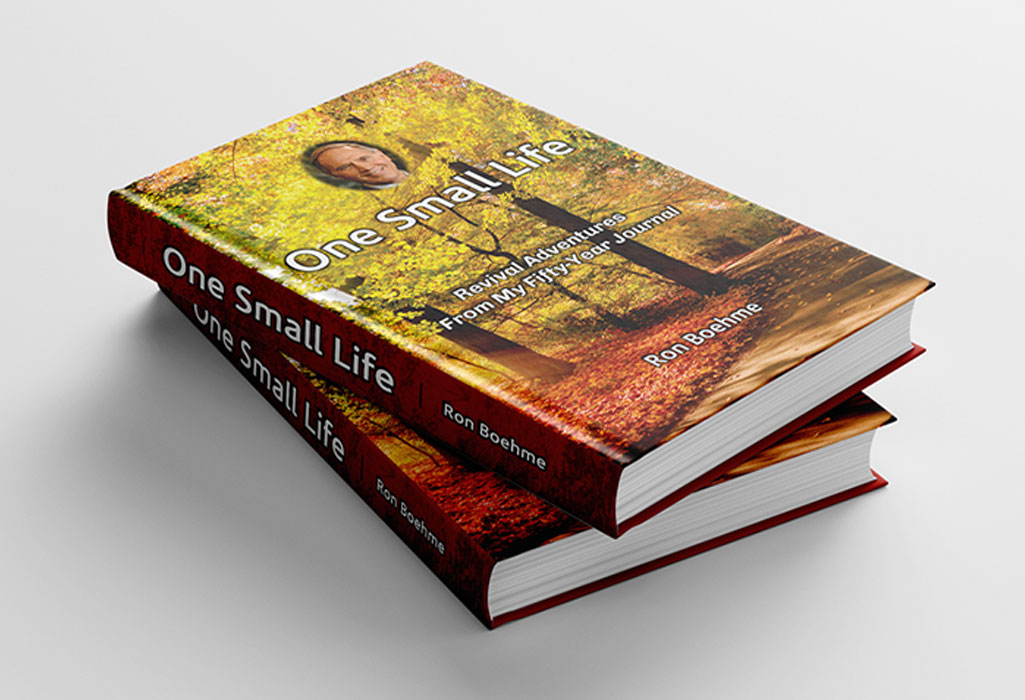 This past week after nine months of print preparation, my life story was published and some copies shipped to our door from Chicago, Illinois. 
I feel like the biggest literary "baby" of my life has been born–and I'm deeply grateful.
I never thought I'd ever write a book, let alone an autobiography. But two simple decisions at age 19 made it all possible. The result is One Small Life: Revival Adventures from My Fifty-Year Journal.
Here's the inside story and how you can get a copy.