Posts Tagged 'Mike Pence'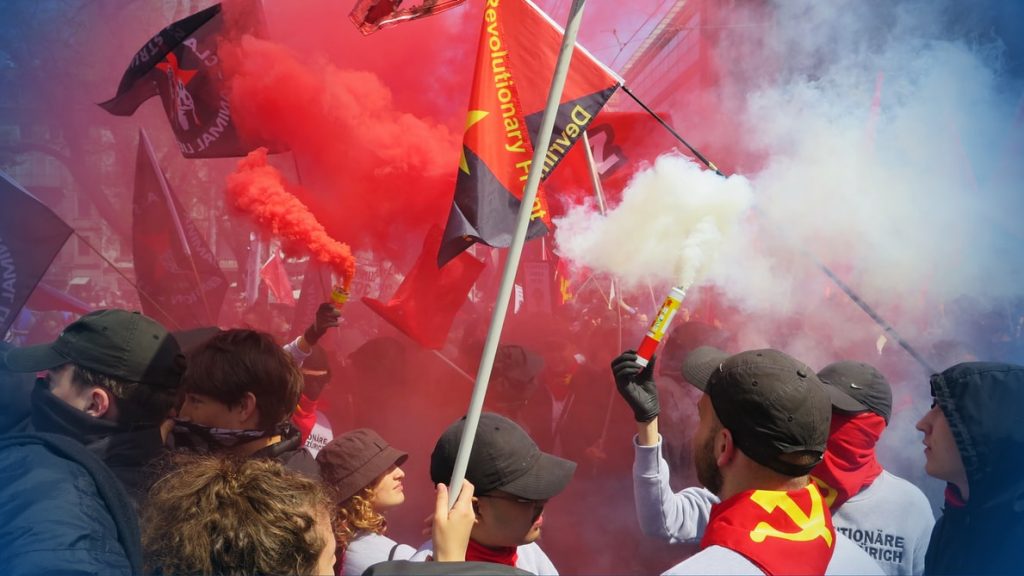 My faith is somewhat restored in the American voter after Joe Biden's Super Tuesday surge lifted him once again to front-runner status for the Democrat nomination for president. After winning nine states, he leads Bernie Sanders in the delegate count by about sixty delegates (though Joe looks every bit his 77 years of age and appears to be in early stages of dementia).
But Bernie Sanders won four states including nearly one million votes in the big enchilada of California. This despite being an ardent atheist/socialist who hates America, who never really had a real job, became a millionaire through nepotism/capitalism, and whose ideas would crash the American economy and probably lead to a totalitarian government.
How could anybody in their right mind vote for him?
Because socialism has three aces in its deck of cards (but also two jokers).
Socialism's Three Aces and Two Jokers
I've written a few articles this past year on the evils of socialism. I never believed that Marxism/socialism/communism–all fruits of the same atheistic political tree–would become fashionable in the West in my lifetime. After all, this centralized philosophy brutally killed over 100 million people in the 20th century, imprisoned billions behind an Iron/Bamboo Curtain and led to misery everywhere it was tried.
Lee Edwards of the Heritage Foundation points out how India, Israel and the United Kingdom also dabbled in socialist waters before seeing the light.
Here's his summary in Three Nations That Tried Socialism and Rejected It:
"As we have seen from our examination of Israel, India, and the United Kingdom, the economic system that works best for the greatest number is not socialism with its central controls, Utopian promises, and OPM (other people's money), but the free-market system with its emphasis on competition and entrepreneurship. All three countries tried socialism for decades, and all three finally rejected it for the simplest of reasons—it doesn't work."
"Socialism is guilty of a fatal conceit: It believes its system can make better decisions for the people than they can for themselves. It is the end-product of a 19th-century prophet whose prophecies (such as the inevitable disappearance of the middle class) have been proven wrong time and again."
"According to the World Bank, more than 1 billion people have lifted themselves out of poverty in the past 25 years, 'one of the greatest human achievements of our time.' Of those billion, approximately 731 million are Chinese, and 168 million Indians."
"The main driver of this uplift from poverty has been the globalization of the international trading system. China owes most of its success to the trade freedom offered by the U.S. and the rest of the world."
"The latest edition of Index of Economic Freedom from The Heritage Foundation confirms the global trend toward economic freedom: Economies rated 'free, or mostly free' enjoy incomes that are more than five times higher than the incomes of 'repressed economies' such as those of North Korea, Venezuela, and Cuba."
"Whether we are talking about the actions of an agricultural country of 1.3 billion, or the nation that sparked the industrial revolution, or a small Middle Eastern country populated by some of the smartest people in the world, capitalism tops socialism every time."
If what Edwards says is true (and I agree), then why are millions of Americans in 2020, especially younger Americans, voting for their own demise?
Because socialism has "three aces" in its deck of cards that make it very attractive.
Ace #1 – Fallen human nature
Socialism appeals enticingly to our fallen nature which tends to put ourselves first and finds it natural to take the easy road over that of self-control and hard work. In our "flesh," we want as much "free stuff" as we can get–which remains the huge draw of Bernie's message. Free healthcare. Free college. Free housing. Free everything!
Fallen, non-redeemed human beings want someone else to take care of them–even if they lose their own self-respect and everything they possess. Me-first handouts are the road most desired.
Ace #2 – Unthinking Citizens
One of the greatest Satanic achievements in the past two generations has been abysmal decline of both morals and public education. In much of the Western World, secular activists have successfully removed the Bible and character virtues from the government schools, refused to teach civics and history accurately, and succeeded in loading many universities with Marxist professors.
Today's youth are voting for socialists in droves because they are ignorant of both reality and history. The children of the Internet–with vast resources of learning available to them–have become the stupidest generation in memory–while mesmerized with self on their hand-held machines.
Samuel Adams promised the American nation three hundred years ago that if "virtue and knowledge are diffused among the people they will never be enslaved. This will be their security."
Today virtue is out of style and knowledge of right and wrong on the wane. Freedom will expire with it if we don't start thinking again.
Ace #3 – Deficit Spending
It's easy to blame the Fall and progressive education for the seduction of socialism. But deficit spending?
Yes–by politicians in both parties and all of us citizens who have let our nation roll up 23 trillion dollars in debt. We gaze blankly at that staggering total, hear Bernie Sanders and Elizabeth Warren talk about adding scores of trillions more–and don't blink an eye. That "invisible" debt hasn't hurt us yet (we think), so why not trillions more?
That's what unthinking and inexperienced people believe.
But it's a lie–a facade. The debt will catch up to us. And the more of it, the faster and more devastating comes the crash.
Thus, with the aces of human depravity, ignorance, and debt amnesia in his deck of political cards, Bernie Sanders is succeeding at bluffing a portion of the American electorate toward socialism.
Rep. Liz Cheney points out this philosophy will lead to the death of freedom:
"We know that socialism extinguishes freedom, we know that socialism steals power from the people, we know that socialism creates authoritarianism. It has to create authoritarianism, because as [former British Prime Minister] Margaret Thatcher said, socialists cannot let people choose, because if the socialists let people choose, they know the people won't choose socialism."
Last week Vice President Mike Pence told the truth about socialism to a cheering crowd at the C-PAC gathering in Washington D.C.:
"Socialism has failed everywhere it has been tried, in every era in every continent. Freedom works. It was freedom and not socialism that ended slavery, ended two world wars, [and] has made America a beacon of hope."
Though the socialist movement contains three attractive aces, it also features two jokers that do not enhance its hand–Sanders and Warren. Bernie is angry and Warren is mean-spirited. Both lie about their past, their programs, and remain power-hungry politicians that most American voters are rejecting at the polls in 2020.
But the temperature of Sanders/Warren socialism is rising and has given America a fever. What happens in the future when a young, "attractive" socialist leads this insidious parade?
I hope we don't find out and here's what we must do.
We need to re-evangelize the American nation to combat selfish human nature. We must push for school choice in education to elevate good teaching and God's truth. And we must vote for courageous civic leaders that have the guts to attack the deficit.
We desperately need God back at the center of our national life. Jesus Christ alone possesses the true vaccine for the virus of socialism–revival in His Name and through his power.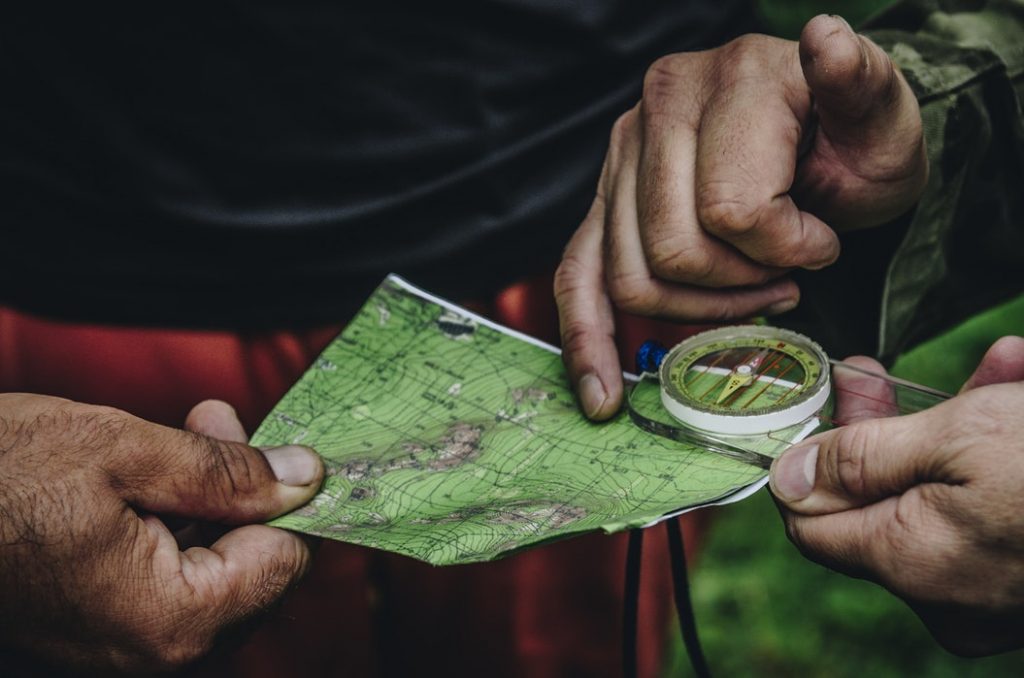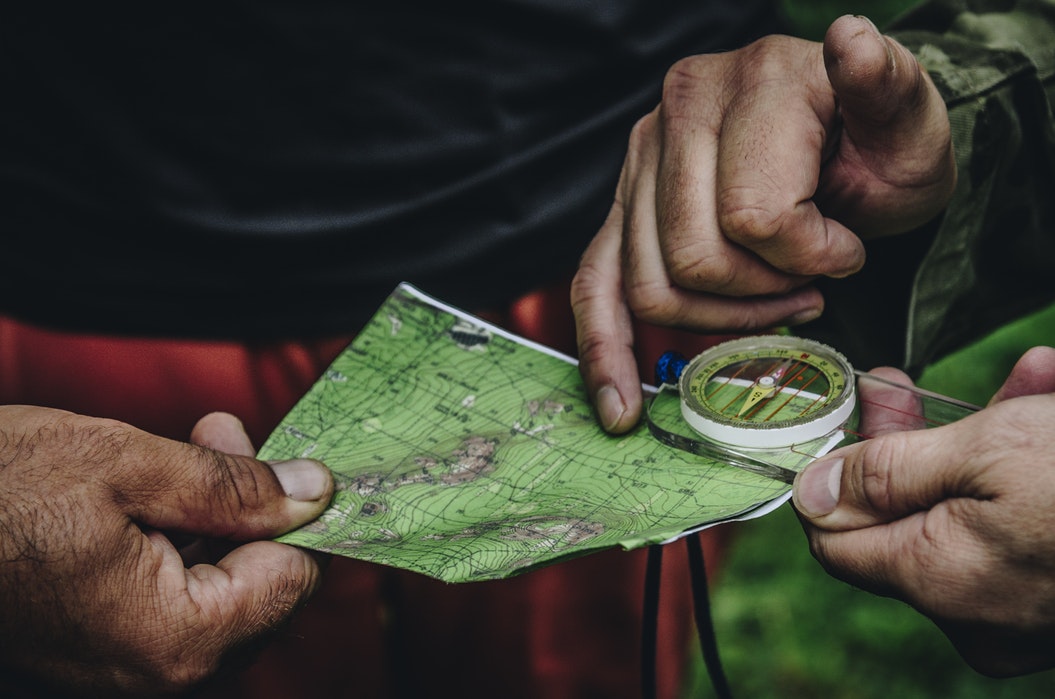 New York Times opinion columnist Frank Bruni shared a book review recently that unflatteringly bashed Vice President Mike Pence.
I like Mike Pence.
For many years he served in Congress, then as governor of the state of Indiana, and most recently as VP. Pence is a committed family man, soft spoken, possesses great character and principles, is a person of faith, and was, by most accounts, the best choice President Trump made in choosing his cabinet.
Bruni disagrees and believes that Pence is on a mission.
Hey, Frank. I hate to tell you but ALL human beings are on a mission.
Is yours a worthy one?
Here's the quote from Bruni while commenting on Michael D' Antonio and Peter Eisner's soon to be published book The Shadow President: The Truth About Mike Pence (out August 28, 2018):
"There are problems with impeaching Donald Trump. A big one is the holy terror waiting in the wings. That would be Mike Pence, who mirrors the boss more than you realize. He's also self-infatuated. Also a bigot. Also a liar. Also cruel."
What? Mike Pence a Lucifer look alike?  And this diatribe printed in the New York Times, heralded to contain "All the Truth That's Fit to Print?"
Talk about fake news.
Bruni continues:
"To that brimming potpourri add two ingredients that Trump doesn't genuinely possess: the conviction that he's on a mission from God and a determination to mold the entire nation in the shape of his own faith, a regressive, repressive version of Christianity. Trade Trump for Pence and you go from kleptocracy to theocracy."
Bruni covers his tracks by blaming others for these insults: "That's the takeaway from a forthcoming book by the journalists Michael D' Antonio, who previously wrote The Truth About Trump, and Peter Eisner."
So Bruni, D'Antonio, and Eisner all believe that Mike Pence is:
A holy terror (I thought holiness is a good thing?)
Self-infatuated (Pence comes across more as a selfless servant-leader).
A bigot (because he disagrees on some issues?).
A liar (certainly less than most politicians).
Cruel (that would be fascists or abortionists).
But the most damning charge (and easily the most bigoted) is the last one–that Vice President Mike Pence's faith is regressive, repressive, and a akin to forcing theocracy on vulnerable Americans.
Plus, Pence is on a mission.
Duh.
Of course he is. All people are on a mission just like these three misguided journalists.  Human beings were made in the image of God. We were designed to live purposeful lives that impact the world around us.
In fact, the mission we each possess was meant to be a "Great Adventure."
Jon Bloom  recently shared some insights on the mission God desires for every single one of us. Here are some of his thoughts from  "God Didn't Give You a Boring Life. He Gave You An Adventure. Now Go Live It!"
Life is a Gift
"Only let each person lead the life that the Lord has assigned to him, and to which God has called him" (1 Corinthians 7:17).
"Your life is a gift and an assignment from God. This should infuse our life — its good and evil, its sweet and bitter, its health and affliction, its prosperity and poverty, its comfort and suffering — with an unfathomable dignity, purpose, and glory. You are not an accident. Neither are you a ruined potential, run off the rails because you were dealt a poor genetic hand of cards, suffered others' abuse, or made foolish and sinful choices, putting you beyond the hope of a useful calling in Jesus' kingdom."
"The greatest thing you can do with your life is to live to the hilt the adventurous assignment God has given you."
God Has Called You.
"We tend to think of our callings as our vocations, some significant job God gives us to do with an identifiable and preferably esteemed title. Perhaps it's a career vocation or perhaps it's a non career vocation in a church or ministry. But that's too narrow. Of course, vocations should be vehicles for our calling — ways we fulfill our assignment from the Lord. But our calling encompasses more than our vocations."
"Our primary core calling is to love God with all we are and to love our neighbors as ourselves (Luke 10:27). And this calling incorporates everyone we interact with, or perhaps comes to mind, in everything we do from morning till night. Which is why John Calvin said, "God commands each one of us to consider his calling in every act of life" (Institutes, 821).
Be Faithful to Your Assignment
The Spirit tells us through Paul, "Let each person lead the life that the Lord has assigned to him."
"Think of  bond servants. They were the physical property of a human master. And yet Paul says to them in 1 Corinthians 7:21, 'Do not be concerned about it. (But if you can gain your freedom, avail yourself of the opportunity.)' What Paul meant was circumstances, even very difficult ones, don't disqualify anyone from God's assignment. If we can extricate ourselves honorably from such circumstances, we ought to do it. But if not, let us consider it God's assignment, at least for today, and be faithful" (Ephesians 6:6–8).
Your Greatest Adventure
"[God] has assigned us a life to lead. And there is no more wonderful, exciting, hopeful, fulfilling, joy-producing sense of life purpose than to realize that we are who we are, what we are, how we are, where we are, and when we are by the assignment of the Lord."
"You have been given the unfathomable gift of life. You have been given the infinitely more valuable gift of eternal life. And you have been given the astounding and extremely rare privilege of receiving an assignment from God. Embrace your assignment, this great adventure chosen for you, and press it to the limit."
Bloom is right. We were built for a mission in life.
I have written two books on this subject. The first, If God Has a Plan for My Life, Why Can't I Find It? You Have a Destiny exposes the dangerous lie of macro-evolution and proposes that "character is destiny"  for fulfilling God's mission for your life.
The second, The Fourth Wave: Taking Your Place in the New Era of Missions discusses the purpose of this current generation in fulfilling God's Great Commission. The key to that is each one of us living a missional life.
Every human life, due to its very humanity, is on a mission. NYT columnist Frank Bruni's mission is to destroy Donald Trump and his administration and push a radical progressive agenda. Some have secular missions and vocational dreams. Others live purely for entertainment– a personal-pleasure mission. And some even fly airplanes into buildings in pursuit of their jihadist mission.
This year I've been meditating on the missional words Jesus Christ–the greatest life ever lived. Just before he died for the sins of the world and rose from the dead, he prayed to his Heavenly Father in John 17 (The Message):
"But I have known You. . . that you sent me on this mission. . . I glorified you on earth by completing down to the last details what you assigned me to do. . . In the same way you gave me a mission in the world, I give them a mission in the world."
Now that's a mission-focused life.
Mike Pence has chosen to follow Jesus' example. His faith is not regressive. Biblical truths have created more progress in the world than every other philosophy combined. It's not repressive–except for sin, crime and war–which hurt and destroy people. And it's certainly not a theocracy (like Iran)–rather a representative democracy with a republican constitution.
Those of like faith and character to Mike Pence have brought incredible blessings to the world in the forms of human inspiration,  the flourishing of art and science, civil rights, religious liberty, social progress, humanitarian aid, economic prosperity, and eternal life and hope found in Jesus.
We're all on a mission.
Is yours a blessing like Mike Pence's, or does it fall short of God's plan?