Let's Fill the World With Kindness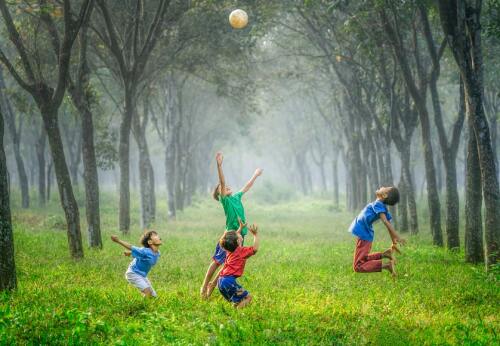 This week Elon Musk did a "kind" act for free speech by buying Twitter. Vladimir Putin continues to do the opposite of kindness to the people of Ukraine.
 The final two character qualities found in 2 Peter 1:7 are in many ways the best. They're beautiful, tender attributes that round out the spectrum of Christlikeness.
The first is the beautiful and encouraging quality of kindness.
Let's Fill the World With Kindness
Kindness is something we learn best by spending time with God. God lives to bless and encourage. He is a giver at heart. He spends much of His time sprinkling the world with dewdrops of kindness in the form of the provision of food, the healing of sickness, the grace of forgiveness, the joy of relationship, the rescues from danger, calamity, sin, and despair.
The Old Testament proclaims, "I have seen you in the Temple and have seen your strength and glory. Because your love is better than life, I will praise you" (Psalm 63:2,3). The New Testament adds its agreement, "People hated us, and we hated each other. But when the kindness and love of God our Savior was shown, he saved us because of his mercy" (Titus 3:3,4).
God desires us to be kind like Him. Kindness is doing those little things that will bless and encourage someone else. Kindness is the warmth of a smile. Kindness is the comfort of a hug. It's the thoughtfulness of a gift, the uplifting of a compliment.
God wants the world to see a kinder and gentler people.
Creative Blessings
Because being kind is doing little things for someone else, most acts of kindness don't require much money. They only need to be thoughtful, creative, and timely.
During basketball season my senior year in high school, I had a "secret angel" (one very kind girl) assigned to me. On game days I would find crepe paper streamers, balloons, or encouraging notes of support at my locker. Sometimes my favorite candy bars. At the end of the season, I received a scrapbook of my accomplishments.
In my early days in YWAM, I experienced even greater expressions of kindness among brothers and sisters in Christ. Sometimes it was in the form of a Scripture verse placed on a pillow. Or a surprise payment on a tuition bill. We shared love feasts together with pine-cone decorations and programs of sharing and fellowship. Expressions of kindness inflated our sense of community and individual worth. Everyone was made to feel special.
With all the brokenness and low self-esteem in the world, it's time for an explosion of kindness.
Good Manners
A small but significant way to manifest kindness is in the use of good manners in relating to different groups of people. All human beings are equal in worth, but unequal in their gifts, positions, and functions in life.
Good manners reveal our recognition of God-given distinctions among individuals. 
First, we must show appropriate manners toward those in authority (I Peter 2:13-17). Leadership is a God-ordained function (Romans 13:1). When we do not show honor to congressmen, presidents, policemen, soldiers, and others in positions of authority, we pull down our society. Sarcasm, political cartoons, and outright disrespect shatter self-worth.
I'll never forget a conversation I once had at an airport with a American soldier. When I thanked him for serving in the army to defend our freedom, his jaw dropped to the ground. Tears welled in his eyes and he said, "Thank you so much for your encouragement. No one has ever thanked me before for serving my country. I didn't think anyone cared."
Second, we need to be sensitive toward the elderly. The Bible teaches that the aged should be shown special honor (I Timothy 5:1,2). Today we often do the reverse. We make fun of our memory-failing relatives. We stick our parents and grandparents in nursing homes and convalescent centers. We glamorize youth.
Third, we must display special manners toward members of the opposite sex. The drive for basic equal rights has been good. But the pushing of equal roles and responsibilities has broken up many homes and led to the horrible rise of gender confusion and youth suicide.
Men and women are different by creation. Women are generally superior to men in areas such as feeling, intuition, physical beauty, and social graces. Men are generally better in mental logic, physical strength, and the vision of leadership.
Ask God to show you the special differences that He sees in people and then honor those differences with acts of kindness.
Complete Forgiveness
The greatest act of kindness that can be offered to a person is the gift of forgiveness. Think back to your own salvation experience when the "kindness and love of God" (Titus 3:4) was shown to you. Weights dropped off your shoulders.
No moment will ever be as important to you as the moment you experience the forgiveness of sins. The greatest evidence of God's kindness toward us is that He has chosen to be forgiving toward the undeserving and unworthy.
We celebrate His grace. We should pass it on to others.
Paul admonished the Ephesian church:
Do not be bitter or angry or mad. Never shout angrily or say things to hurt others. Never do anything evil. Be kind and loving to each other and forgive each other just as God forgave you in Christ (Ephesians 4:31).
I'll never forget the forgiveness that a friend, Steve Hulst, offered me during the summer of 1976. Shirley and I had worked all week at a large YWAM festival near Philadelphia. Our mobile office during the area-wide Jesus Rally was a small trailer that Steve had loaned us for a few days.
While driving back to southern Jersey the evening after the event finished, I gasped in horror as I watched the trailer separate from the hitch through my rearview mirror. With sparks flying, it careened out of sight, did a 180-degree turn and smashed onto its side.
With the help of some people who had stopped to view the accident, we miraculously flipped the trailer over on its wheels and eased it down the road to Hammonton.
I found Steve in his office around 9:00 a.m. and got straight to the point. "Steve," I've got something to tell you. I'm so sorry. But last night I wrecked your trailer." Without blinking an eye, Steve responded, "Oh, that's okay. It's only a trailer. Are you okay?"
His forgiving words seemed to lift a thousand-pound weight off my back! Grace had rescued my day of dread.
Let's Fill the World with Kindness
The more we get to know God, the more we will understand "the very great riches of his grace by being kind to us in Christ Jesus" (Ephesians 2:7). God is infinitely kind to His creation. His greatest act of kindness was the gift of His Son for our sins.
God wants us to demonstrate a trillion points of kindness by glorifying the unique differences in people that can be encouraged through simple acts, thoughtful manners, and forgiveness.
He wants to "Bless the World" with his kindness. Please take time to watch this eight minute video sent to me by a friend. Then go out and bless everyone you see with acts of kindness.
There is one more character trait (as the apostle Paul says, "a more excellent way") that will propel you toward your God-appointed destiny. It happens to be the most important one of all.
It will be the greatest one needed to navigate the coming years.