Your Conscience Before God & Eternity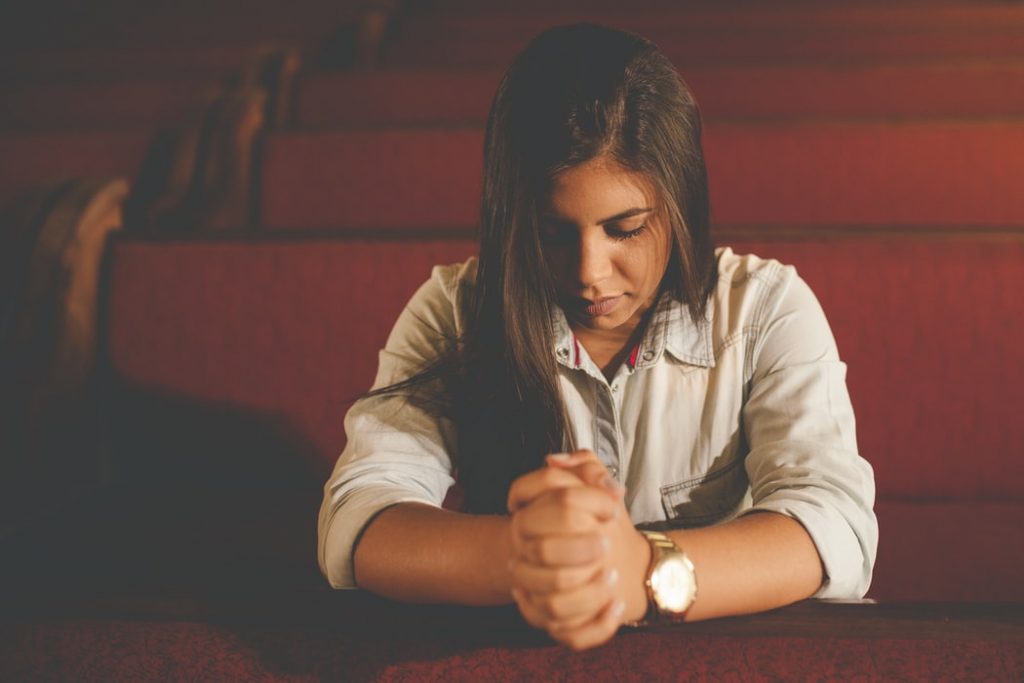 In our Western World of spiraling cultural decline, the bluster of a possible use of nuclear weapons in Ukraine, and multitudes of people taking to the streets in Iran to protest tyranny, there are scores of issues on which I could focus.
But I believe none is more important that reviving your conscience before God to do his will on earth and be safe, secure–saved–for all eternity.
Here are some final questions to help you awaken your God-given conscience.
Your Conscience Before God & Eternity
Take a special prayer walk or quiet time today and ponder the following thoughts before God. They can help bring restore "life" to your inner GPS–your conscience.
Question One
Am I satisfied with the outward performance of behavior when my heart is not right?

You are asked to take out the garbage. You're sprawled out in your favorite lounge chair after a stressful day. Teeth clenched and heart disgruntled over this invasion of your free time, you trudge into the kitchen, gather up the trash, and do your duty.
There–you've gone through the motions and everybody should be happy, right? Wrong. There is something you've forgotten:
"Humans look at outward appearances, but the Lord looks into the heart" (1 Samuel 16:7b).
God is never pleased with our actions if they do not come from right motivations. If your heart is not right, then the behavior is just "acting."
This is what brings God's smile:
"You are not happy with any sacrifice. Otherwise I would offer one to you. You are not pleased with burnt offerings. The sacrifice pleasing to God is a broken spirit. O God, you do not despise a broken and sorrowful heart" (Psalm 51:16,17).
True, it's better to do the outward action than to do nothing at all. And if you perform a wrong action with a bad heart, then two sins were committed. But to satisfy yourself with the outward action just to please people, is fakery and hypocrisy. God isn't fooled by it for a moment, and you shouldn't be either.
A person who learns to do the right things when the heart is not in it lives in an illusion. With a numb conscience toward God, his life becomes a masquerade of virtue signaling. Don't lie to yourself. That can be awfully dangerous to your spiritual life.

Question Two
Do I put-off the discussion of important things and talk about lighter topics with no feelings of conviction?

It was a special Sunday night gathering at our church. Jeff, a neighbor friend of mine who occasionally attended but wasn't a believer, was seated next to me. Our lead pastor was delivering a powerful and convicting message. At the end of the message, he invited people to come forward to get right with God.
Jeff's palms were sweaty, and his feet were tapping nervously on the floor. It was easy to see that he knew he should go forward. The conviction that God was speaking to him was written all over his face. I was praying silently, but Jeff didn't move.
The service ended and Jeff walked guiltily into the foyer. Seeing a friend from work, he blurted out "Hey, did you catch the football game last night? Real nail biter."
As I gazed after them, Jeff and his friend struck up a conversation and walked outside. After a few minutes, Friday night's game was all that occupied their minds.
The moment of conviction was gone. Very possibly, so was Jeff's salvation–if he continued  harden his heart and not respond to God. To this day, Jeff is a lost man.
Whenever God speaks to us about something, we must never change the channel. If God is speaking to us, He has something important to say. To switch gears and talk about something lighter is not only being rude to your Creator, it can lead to great spiritual loss.
Question Three
Do I feel convicted every time I'm selfish?

Every act of sin hardens and numbs our conscience. The more we do it, the more seared we become in that area of our lives.
God originally designed us to feel great remorse over all acts of rebellion. When Adam and Eve ate the forbidden fruit, strong feelings of guilt rushed upon their hearts that previously hadn't experienced the pains of conscience. Hiding among the bushes, they showed fear and remorse over what they'd done. Their consciences were awake, but they'd never be so sensitive again.
If you find that you can sin in certain areas and not feel convicted about it, then you've allowed your conscience to become dull. You've probably sinned so often in this category that you are no longer sensitive. This is a dangerous place for the heart and mind to be.
Your conscience is your mental security alarm. Sirens go off in your mind because there is possible danger ahead.
You're about to disobey God.
Emily knew she shouldn't be having sex with John. She'd been raised in church, and knew that immorality was wrong. Now she was single, in her twenties, and in need of some love and attention. After dating John for a few weeks, she resisted that little voice inside and gave in to his lustful desires and her own insecurities.
God soon became a distant memory. She also became lonelier, infected with herpes, and further down the road to a Christ-less eternity.
Nothing is more serious than disobeying God. The consequences are many. That's why the Bible encourages us to "…cleanse ourselves from everything that contaminates body and spirit and live a holy life in the fear of God" (2 Corinthians 7:1). All sins affect our lives deeply break and grieve the heart of God.

Who's Really The Boss?

A person with a dull mind toward God is unwilling to let his Creator be the boss of his life. They are not free to serve God. Self and sin are more important to them than God's honor and glory.
Jesus came to get us off the fence and commit ourselves to God. He revealed God's love for us, died in our place, and now empowers us through the Holy Spirit to live a new life.
These questions over the past few weeks should point us toward committed faith in the God who is always with us. The closer we are to him, the more joyous our lives will be.
He wants your whole heart. Meditate on these important words:
"Love the Lord your God with all your heart, with all your soul, and with all your strength" (Deuteronomy 6:5).

"The Lord's eyes scan the whole world to find those whose hearts are committed to him and to strengthen them…" (2 Chronicles 16:9).

"…we must get rid of everything that slows us down, especially the sin that distracts us. We must run the race that lies ahead of us and never give up. We must focus on Jesus, the source and goal of our faith…." (Hebrews 12:1,2).
Are your eyes fixed on Jesus, or do you more easily focus on yourself? If so, you need to re-focus your vision in his direction–to know and adore the God in whom "we live and move and have our being" (Acts 17:28).
Start today to open your heart to him. Use these brief questions on our spiritual journey as healthy preparation for Judgment Day. In eternity, we'll painfully see the riches we've missed in distancing ourselves from him.
If we open our hearts today, those riches can be ours.