The New American Pravda and How to Navigate It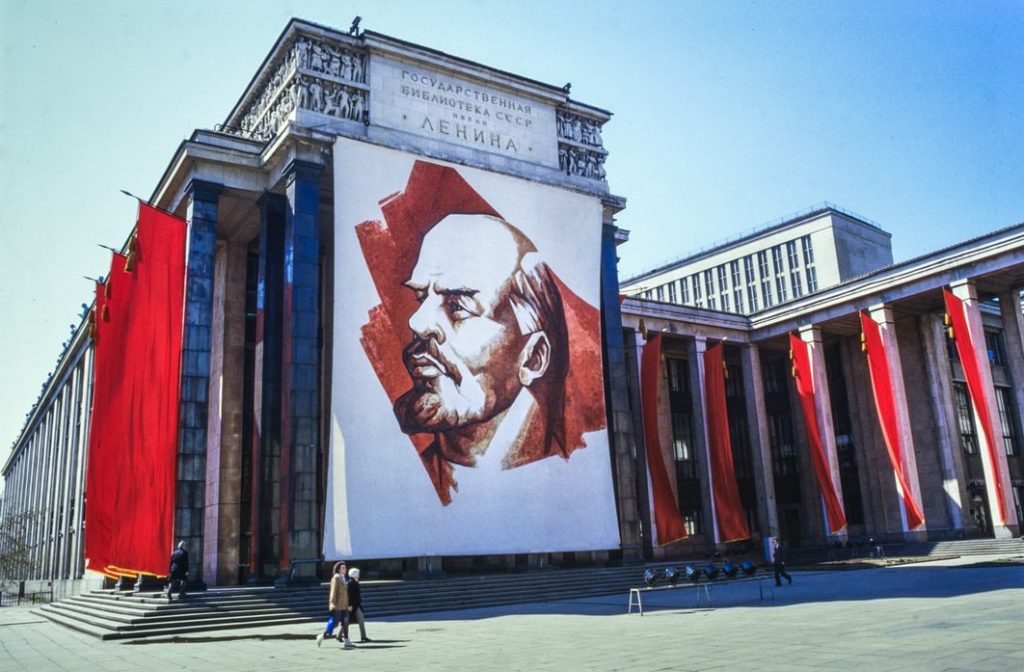 Pravda means "True" or "Truth" and was a newspaper published in the Soviet Union from 1918-91 as the official news organ of the communist state. It contained pure propaganda–telling the Russian people what their totalitarian bosses wanted them to hear.
I traveled into the USSR in the mid-1970's. At the border they confiscated Bibles, tracts, even a copy of TIME magazine I carried in my backpack.  I asked why? They said bluntly: "The materials are anti-Soviet." In other words, they denied free speech and wanted a monopoly on public information.
We now see a New American "Pravda" flowing throughout the United States–the secular media and it's woke/cancel culture.
Here's how I've learned to navigate it.
The New American Pravda and How to Navigate It
For most of American history, the Judeo-Christian worldview prevailed in our civil polity and the general mores of society. For example, we believed that there was such a thing as Truth (Jesus Christ and the Bible) and we believed in telling the truth because of the eighth commandment.

But those who now control the power structures in this nation (the presidency, Congress, secular media, Tech Giants and the Deep State bureaucracy) no longer believe in absolute (biblical) truth nor the need to pursue or share it.

Possibly half of America has been persuaded to follow their lawlessness and believe their lies–either of omission or commission.

Three well known media insiders, Bill O-Reilly, Sharyl Attkisson and Bernard Goldberg, have warned of this drift for years (Goldberg in Biased: A CBS Insider Exposes How The Media Distorts the News and Attkisson in Slanted: How the New Media Taught Us to Love Censorship and Hate Journalism).  Media bias has now reached dangerous proportions in our nation and could foreshadow the destruction of our nation and culture.
I wrote about this ominous trend in the first chapter of my book River of God.
Ultimately, life comes down to who you trust. As a people we once trusted in "One Nation Under God."
No longer.

In 2021, it is critical for people who care about their faith and nation to carefully choose the sources of information they consume daily. It is no longer safe to simply turn on the local channel or read the Yahoo! news feed.

You are being lied to with an agenda to destroy this nation what it stands for.
More on that next week.

Bill O'Reilly recently explained how secular news is currently disseminated in the USA. It begins with meetings and phone calls on K Street in Washington in cooperation with the New York Times and Washington Post. Power brokers on those calls set the language agenda for how the news will be shared that day.

Some examples: "Russia Collusion," "No Evidence of Election Fraud," and "Inciting Insurrection" are words carefully chosen to set the desired narrative. It doesn't matter if they are true. This is what the media elites want you to believe. The Times and Post then print their headlines and stories and the Associated Press (AP), Reuters, and other news services send today's talking points to most newspapers and newsrooms in the country.

In the past, publishers and editors would choose to accept or reject the news slant. Today they simply print it–and the lies (slant or bias) go forth as the "truth" of what is happening in our nation. If you still read a newspaper (which I don't recommend), notice the by-line on the story.

You can no longer trust the Times, Post, Reuters, AP, CBS, NBC, ABC, MSNBC, CNN, Google, Facebook, or your local channel or paper. In important areas of knowledge, you are being fed continual propaganda.

This is a crucial time to pray for new media structures and voices and reject the New American Pravda. In the future, this could be Donald Trump's greatest gift to the American nation–exposing these totalitarian trends.
Since many of you have asked me what news sources I trust, I will share them here. The list isn't exhaustive and I'm sure I'll leave out some of your favorites. By category and order of importance, here are the ones I trust more than others.
THE BIBLE
I have read it from cover-to-cover, 4-5 chapters a day, for the past forty-nine years. It is my life and world GPS containing God's "special revelation" of grace in Jesus Christ and historical commentary on the issues of the day. As you know, the Bible is a library of sixty-six books on creation, human origins, history, wisdom literature, prophetic books, Gospels, Early Church beginnings, letters, and the consummation of Christ's Kingdom in the End Times.
For years, missionaries said they carried "a Bible in one hand and a newspaper in the other." After starting with the Bible, here are other forms of media I use for input.
NEWS POD/BROADCASTS
My number one source for news coverage is Bill O'Reilly.com and the "No Spin News." Bill is a God-fearing Catholic with a biblical worldview (as opposed to Joe Biden). He gives a personal forty-minute podcast Monday-Thursdays on-line. It is fact-laden and practical–and growing into an audience of millions. It is worth every cent of its $68 a year cost.
I became a lifetime member a year ago–$325–and received all nine of his "Killing" books free. They are the best-selling history series ever. Buying them makes your membership gratis. I think Bill will be broadcasting for at least another six or seven years.
Bill also hosts a daily radio broadcast called the "O'Reilly Update" on 300 stations around the country that you can hear on the air or his website. It's a great take-off of Paul Harvey's famous "The Rest of the News." I sometimes listen at lunchtime.
Dick Morris.com also sends out a free/daily lunch alert that you can get on-line. Dick is a very astute political observer and historian who advised President Clinton in the 90's but shares a strong Judeo-Christian worldview today.
I also look for news alerts and broadcasts on Newsmax or One America Network. I like some of the commentators on Fox, but do not support the direction the network is taking.
RADIO
Rush Limbaugh's three-hour daily broadcast is the largest radio program in the world–for good reason. I listen to it primarily when driving around in my car. Rush understands the thinking and objectives of secular progressives better than anyone in the industry and his current fight with stage four lung cancer has deepened his faith in Christ.  
WEB SOURCES
The Daily Signal puts out an excellent daily summary of key news stories. I also like Western Journal and receive commentary and action points from the Heritage Foundation and Family Research Council. Intercessors for America provides a daily prayer alert that helps you understand the spiritual battle we face.
NEWSPAPERS & MAGAZINES
The weekly Epoch Times is probably the only newspaper I now trust. It has an anti-Communist China bias, but much of that is probably true. The Wall Street Journal editorial page is sound, but not their news bureau.
I still subscribe to Charisma Magazine for its Spirit-filled articles and missions perspective. Also Acts & Facts (Institute for Creation Research) and Imprimis (Hillsdale College). Both of those are free.
INDIVIDUALS
Through various websites I also look for cultural commentary from Victor Davis Hanson, Dennis Prager, Franklin Graham, Newt Gingrich, Mark Levin, Cal Thomas, Larry Elder and others. I usually don't have time to listen to other podcasts–only occasionally.
These are my current sources of input. They form my "newspaper"–with God's Word in my other hand.

Be aware of the growing New American Pravda. It wants to propagandize you. Choose your sources carefully and prayerfully.
Most importantly: share the Good News!
And listen to those you trust.