The Harvey Weinstein Sexual Reformation: Don't Miss It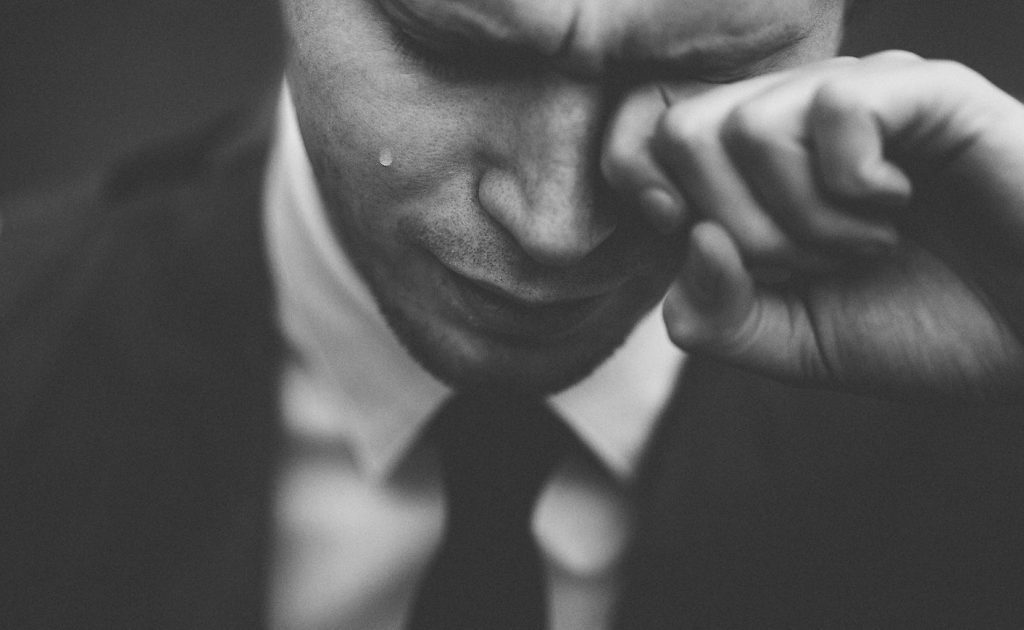 I give no credit to sexual predator and  former Hollywood mogul Harvey Weinstein for igniting a sexual reformation this year.
Yet, it appears God is using the revelation of his sins to begin a purifying process in Hollywood and the American nation that stands two generations overdue.
It needs to go much further–and include you and me.
Here's the meaning of the Harvey Weinstein sexual reformation and why I don't want you to miss it.
It seemed like it came out of nowhere.
In October, the New York Times and then various news outlets began printing stories of sexual allegations against Harvey Weinstein (pronounced WINE-steen)–once the undisputed "prince" of the Hollywood red-carpet.
Eventually, dozens of women, mostly up-and-coming models and movie stars, lined up to accuse Mr Weinstein of decades of sexual harassment, assault, and even rape.
Weinstein is now in "rehab" in Europe and denies all accusations of non-consensual sex. He was fired by the corporation that bears his name, expelled from various professional guilds, and is currently under police investigations in New York, London, Beverly Hills and Los Angeles.
(The liberal press hid the Weinstein allegations for years, but after Donald Trump's election victory, decided to get ahead of the curve and publish them. A Hillary victory would have kept it under wraps. The Clintons and Weinsteins are close friends.)
Sexual harassment/coercion is power-hungry, creepy, ugly, defiling, and nauseating in every sense of the term. It leaves lifetime scars on its victims. It must be exposed in all its forms and strongly deterred.
Since Weinstein's fall from grace, numerous Hollywood and media elites have been exposed by the "light" including:
Actor Jeremy Piven, accused by three women of sexual misconduct.
Actor Kevin Spacey, accused by at least fourteen men of homosexual misconduct or assault. He was subsequently fired from "House of Cards" and is seeking "treatment."
Filmmaker Brett Ratner, accused by six women. Even Playboy shelved his projects along with Warner Bros.
Actor Steven Seagal–accused by two women of rape.
Comedian Louis C.K., accused by five women of sexual misconduct. To his credit, he admits the accusations are true–and apologized.
Actor Dustin Hoffman, accused by a woman of sexually harassing her when she was 17.  He apologized for his behavior.
Writer-director James Taback, who has been accused by hundreds of women of sexual harassment. He denies them while being investigated by the Beverly Hills Police.
Producer Chris Savino–accused of harassing up to 12 women, and fired from Nickelodeon.
Amazon executive Roy Price, accused by one woman of predatory activity, causing his resignation.
NBC News journalist Mark Halperin, accused by twelve women while working at ABC. He denies the allegations though he was fired for them.
New Republic publisher Hamilton Fish and editor Leon Wieseltier, both accused of sexually harassing numerous women. Fish resigned and Wieseltier was removed from the masthead of The Atlantic magazine. Wieseltier apologized for his behavior.
NPR news chief Michael Oreskes, accused of inappropriate behavior or sexual harassment by at least four women while working at The New York Times, the Associated Press and NPR–who fired him.
Billboard magazine executive Steven Blackwell, accused of sexual harassment by one woman, resigned from the magazine.
Webster public Relations CEO Kirt Webster, accused by one woman of sexual molestation, had his firm re-named and is "taking time away."
Celebrity chef John Besh, accused by 25 women of sexual harassment. He stepped down from the company he founded.
Accusations don't make something true. But there's enough evidence in all of these instances to infer guilt. Certainly, this is just the tip of the iceberg of what's been tolerated in Hollywood and other precincts for decades.
The chickens of the Sexual Revolution are coming home to roost.
A recent victim is Alabama Senate candidate Judge Roy Moore. For decades, I respected Judge Moore's reputation as a champion for God and the Ten Commandments. I was excited when he won the recent Senate primary in Alabama to replace Jeff Sessions who is now Attorney General.
When I heard of the Moore accusations, they appeared to be a political hit job–coming a month before the election (and never mentioned in his past five state-wide campaigns). I believe people are innocent until proven guilty, and until yesterday, that's where I stood with Judge Moore.
Then a fifth possible victim came forward who had evidence of a 32-year old Moore "lovingly" signing her graduation yearbook–when she was eighteen.  Not good. Then I listened to Judge Moore's fifteen minute interview with Sean Hannity–which contained some vague denials–not clear refutations.  (You can read the allegations here and listen to the Hannity interview to settle your own mind.)
I don't know if Judge Moore sexually harmed any girls. But, at the least, he used poor judgment to "date" and pursue teenage women when he was in his thirties. Yes, it happened forty years ago.. But he wasn't a teenager. They were (despite Southern customs of early marriage for women). I believe it would be best for him to bow out of the race, have the governor postpone the election, and give other candidates an opportunity to win the seat.
The most powerful but never prosecuted sexual predator of our lifetime remains Bill Clinton, governor of Arkansas and our 42nd U.S. president. For decades, the Democratic Party and media elites protected this man who harassed, raped and preyed upon numerous women–even having oral sex with an intern in the Oval Office.
Now that Jeff Session is open to appoint a special prosecutor to look into the various Clinton scandals (deleted emails, Uranium One, Fusion GPS and the dossier, etc.) maybe the truth about the sexually nefarious Mr. Clinton will be told.
So, why is all of this happening now? Here's the backdrop.
The sexual anarchy now being exposed gained momentum in 1953 with the publication of Playboy and the launching of Hugh Hefner's secular re-definition of sex as "recreational"–and not committed to marriage. Hollywood then began tantalizing America with progressive deviations of God's sexual norms including fornication,  adultery, group sex, and homosexuality. The pornography explosion–now mainstreamed on the Internet–eventually produced a sex-saturated culture where many people, not just a few, participated in many destructive forms of sexuality.
So far, the current backlash against sexual deviancy is confined to the "secular" worldview. They believe any sexual activity is fine if it's consensual (between consenting adults). Only forced sex is bad because you're violating ME. The "god" in the equation is self. That doesn't go far enough.
Yes, forced sex is horrible, crippling. But from God's point of view, all sexual deviancy outside of marriage is evil, wrong and destructive. He's the best judge.
So, right now, we're only touching the tip of the iceberg of sexual sin. The Harvey Weinstein reformation needs to move from exposing sexual harassment sins to all forms of sexual perversion from God's point of view.
That's where the light needs to reach us all.
It's tempting to view Harvey Weinstein, Bill Clinton, and sexual harassment charges against others and feel okay–off the hook–because you didn't commit that sin. But what about the others, when you were young, or even later in life? What about guarding your thoughts and committing sexual sins in your mind?
I'm grateful that I've had sex with only one woman–my wife–which began on our honeymoon night. But that doesn't get me off the hook. When I was younger, I disobeyed my conscience with some girls. I've also sex-sinned in my mind–and must confess and turn away from it when I transgress.
I'm glad that God is using  the Harvey Weinstein expose to begin cleaning up our nation. I believe it's answered prayer–for Hollywood, for revival,  and for exposure of evil in high places.
But only God is above that darkness. All of us have participated in some degree and need to repent (change).
Don't personally miss the Harvey Weinstein reformation as Hugh Hefner did (who died recently). Deal with your own sexual failures and pray for more truth to be revealed.
It's best to come to the light while salvation can be found.
Don't miss it.