Loren Cunningham Shares God's Dream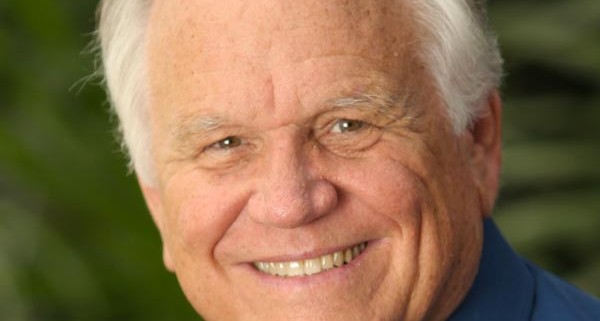 Many of you know that Loren Cunningham, the founder of Youth With A Mission, has been diagnosed with fourth stage lung cancer. When the disease was discovered last November, the doctors told him he had "weeks, not months, to live."
Then the YWAM family and others began praying for him, and not only did the pain go away, but God has sustained him for eight months and counting.
Loren has used his "borrowed time" to share with the YWAM family all over the world via ZOOM talks. Many of us feel these messages are loving marching orders from our founding leader.
Last week Loren Cunningham spoke via ZOOM to the leaders of the Americas. He shared with us one of God's dreams.
Probably most people don't think much about the dreams of God. It's a pretty big subject beyond our pay grade. It seems audacious to say we know the dreams of the Godhead who created, sustains, and runs the universe.
But God has revealed some of those dreams in his book, the Bible, and invites us to understand and participate in them. 
I can think of three of God's dreams revealed in the Scriptures.
One was the creation of the world where God placed man in a garden of paradise (Eden means "Delightful") intending to have sweet  fellowship with those made in his image. The fall of Adam and Eve shattered that dream and changed history. We read God's response to human sin in Genesis 6:6:
So the LORD was sorry he had ever made them and put them on the earth. It broke his heart (NLT translation).
God was grieved in his heart because a dream died. 
But God had another dream, to redeem all creation through the death, resurrection, and Lordship of his Son, Jesus Christ. Colossians 1:15-20 tells us: 
Christ is the visible image of the invisible God. He existed before anything was created and is supreme over all creation. For through him God created everything in the heavenly realms and on earth…Everything was created through him and for him. He existed before anything else, and he holds all creation together.

Christ is also the head of the church, which is his body. He is the beginning, supreme over all who rise from the dead. So he is first in everything.

For God in all his fullness was pleased to live in Christ, and through him God reconciled everything to himself. He made peace with everything in heaven and on earth by means of Christ's blood on the cross (NLT).
Theologians call this "summing up of everything in Jesus" the consummation ("the point at which something is complete or finalized").
It's certainly one of God's greatest dreams.
But another dream must take place first: the Great Commission must be fulfilled (Matthew 28:18-20). The future part of this dream reveals:
"A great multitude which no one could number, of all nations, tribes, peoples, and tongues standing standing before the throne and before the Lamb clothed with white robes with palm branches in their, and crying out with a loud voice, 'Salvation belongs to our God who sits on the throne and to the Lamb!' (Revelation 7:9).
It was to this dream that Loren Cunningham spoke recently.
His words brought back many memories.
I first heard Loren speak on November 25, 1972, at the Auckland, New Zealand YMCA to a packed house. I was nineteen at the time and studying in New Zealand to find God and my life purpose. 
They go hand-in-hand. 
Loren Cunningham, Don Stephens (Mercy Ships) and Brother Andrew (Open Doors) were in Auckland following the Munich Olympic Games outreach to recruit young people for YWAM's new training schools. Loren was 37, and had fairly long hair (think the "Jesus Revolution" movie). 
When he gave the missions altar call, I was one of the first to rise from my seat and go forward in response. I knew God was calling me.
Seventeen months before, in February 1971, I had stood before thousands at the end of a state basketball tournament game (which we lost) to receive the consolation trophy. As team captain, and with my dream of a state championship in tatters, it was one of the most heart-breaking moments of my young life. 
But God spoke quietly to me on the floor of Hec Edmundson Pavilion (University of Washington) these words: "I want you to live for something greater than this."
Now, a year and a half later, I believed I had found that "greater" calling in New Zealand.
World Evangelism.
I'll always be grateful to Loren Cunningham for planting the seed which led to nearly fifty years in missions. I heard him speak numerous times during those five decades and he always challenged me to be faithful to God's call.
And now, on July 28, 2023, 88-year old Loren Cunningham was speaking again, seated in a chair in the Aloha Center at the YWAM campus in Kona, Hawaii. Before him sat an audience the age I was in 1972, with hundreds of YWAM leaders watching on ZOOM in North America in 160 mission centers and homes. 
His voice was older but clear, filled with his usual good humor, and with eyes dancing with God's revelations. He spoke for over ninety minutes on the dream he wants YWAM to help fulfill in the coming years. 
That dream is that every person on earth will have access to a Bible in their mother tongue. He shared they need the Old Testament (laws and principles) to benefit and transform their nations as it once did the Western World. They also need the New Testament to find grace and forgiveness through Jesus Christ.
Loren has been pursuing this vision of every language having a Bible through a project called End Bible Poverty Now. But that project has now taken an amazing twist.
Loren told us he believes the quickest and best way to fulfill the vision is through a new thrust called Pray OMT.  He wants YWAMers to  "go" find a few people from every mother tongue language on earth, bring them to a YWAM base for training, and have them orally (digitally record) a translation of the Bible from a trade language they speak.
Written translations, even with modern tools, take years to translate. Oral translations are in some ways better and more accurate than written ones–coming from people who know the heart language of their people.
Loren shared that of the roughly 8000 languages in the world, only 730 have a total Bible. This is after 2000 years of effort. He said it took 1500 years to get 40-50 translations and then one generation to double that.
But we're still far short at less than one tenth of the total. Loren reminded us we are committed as missionaries to reach people "from everywhere to send everywhere." That's the Great Commission and the fulfillment of "every tongue" praising God before his throne in Revelation 7:9. And he challenged us there are actually 14,000 "mother tongues" untranslated and even more dialects. 
That dream can be realized in the next ten years if we pray and bring people from those language groups to our countries to orally translate the Bible into their mother tongue. 
When Loren finished, he received a standing ovation from Kona crowd–and all across North America. 
This is one dream of God we can help to fulfill. 
Let's start by praying to the Lord of the harvest as we "go" into all the world.
[You can listen to Loren Cunningham's complete July 28, 2023 message here.]