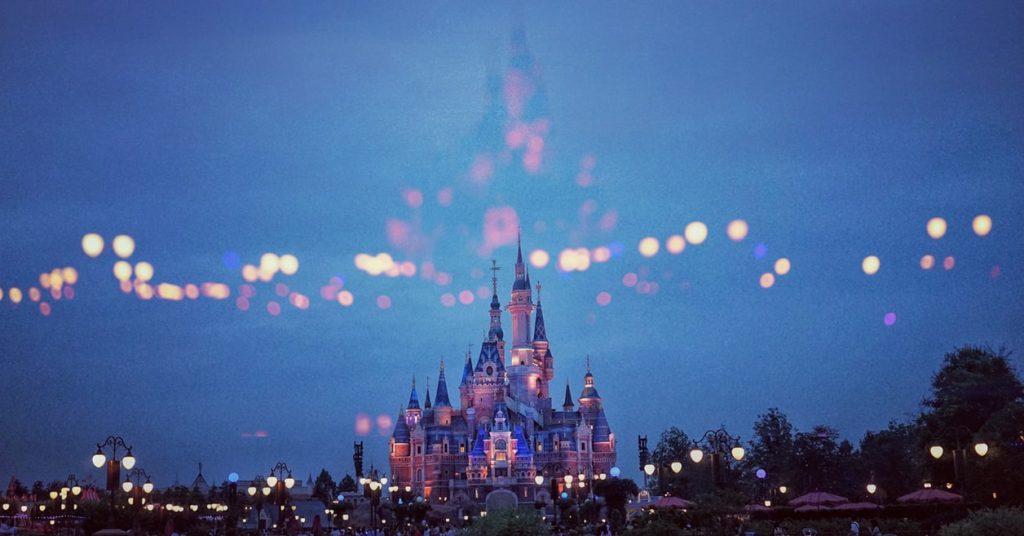 Is there any doubt that Hollywood, for the past three generations, has strongly influenced the morals of the West as well as the entire world?
Both films and their stars have used the power of media-story-telling to encourage sex outside of marriage, promote numerous progressive causes and generally turn Western culture away from faith and purity to secular relativism in all its forms.
But people have been praying for Hollywood–and it appears that God is moving.
If you pray upon a star.
If You Pray Upon a Star
I have interceded for Hollywood most of my life due to its strategic influence in our culture.
A few years ago I met with the National Prayer Committee in Hollywood to specifically pray for stars and starlets there. We heard from people leading prayer initiatives in Tinseltown and took powerful prayer walks on the "Avenue of the Stars." We learned of Bible studies springing up in some movie studios and previewed a faith-based film.
We spent one day at Aimee Semple McPherson's ministry home. She helped found the Foursquare Church and was a pioneer in the use of modern media, using radio and very "entertaining" weekly sermons at Angelus Temple to share Christ with many celebrities.
After this NPC event, I renewed a commitment to pray for movies, movie stars and those who work in the industry that impact lives around the world. I want their voices to point people to Jesus and give glory to God–the Greatest Storyteller. If Hollywood become Holywood, imagine what God could do in millions or even billions of lives?
That's why I am encouraged about three Hollywood stars who have recently made a turn toward Jesus or fully committed their lives to him. You know all three–and so does most of the world.
Here are their stories to encourage your prayers. Nothing is impossible to God (Luke 1:37).
Brad Pitt – No Longer an Atheist
Allyson Vannatta recently wrote that famed actor Brad Pitt says he no longer identifies as an atheist and that he only told the media he didn't believe in God to appear "rebellious" (apparently that was "cool" in his eyes).
In an interview for the October issue of GQ Pitt said:
"Oh, man, I've gone through everything. Like, I cling to religion. I grew up with Christianity. Always questioned it, but it worked at times. Then, when I got on my own, I completely left it, and I called myself agnostic. Tried a few spiritual things but didn't feel right. Then I called myself an atheist for a while, just kind of being rebellious. I wasn't really, but I kinda labeled myself that for a while. Then, I found myself coming back around to just belief in—I hate to use the word spirituality, but just a belief in that we're all connected."
That's not all the way home, but a turn the right direction.
Brad Pitt's spiritual journey began in his own family as he was raised by a devout Christian mother. Pitt told The Hollywood Reporter in 2012, "I grew up very religious, and I don't have a great relationship with religion, I oscillate between agnosticism and atheism."
But his new movie, AD ASTRA, contains many faith elements, and his recent press interviews indicate the movie could have the actor craving a relationship with his Creator. One element of faith in the movie is looking outward rather than wallowing in self-centered introspection.
"A looking outward instead of looking inward. Looking beyond, not seeing what's right in front of you," Pitt said.
Let's pray him through to seeing God in his fullness and submitting his life to the Lordship of Christ.
Justin Bieber – Set Free from Bondage and Shame
On Easter Sunday 2018, Justin Bieber shared a message with fans, reminding them that the holiday "is not about a bunny" and explaining how religion has made him feel "set free from bondage and shame."
Bieber took to social media to write that, "Jesus has changed my life."
"Easter is not about a bunny," Bieber wrote, "It's a reminder that Jesus died on the cross for my sins and then rose from the dead defeating death! I believe this happened and it changes everything!"
"I am set free from bondage and shame, I am a child of the most high God and he loves me exactly where I am, how I am, for who I am," the Canadian pop star concluded.
Reflecting on the last few years, Bieber recently told Complex: "'I shouldn't be on the planet still. I think it was by the grace of God."
Later in the interview Bieber said: "My faith has gotten me to where I am. My faith has brought me to a whole other level. I love talking about my faith. I think that with Christians, they've left such a bad taste in people's mouths. Just like, overly pushy with the subject, overly churchy and religious. I'm not gonna let [my voice] not be heard anymore. I'm gonna use my voice for a reason."
At this point in the interview he started preaching: "I just wanna honestly live like Jesus."
Bieber's return to faith began when he spent some weeks living with a pastor in New York. Let's call that what it was–discipleship–that included new birth, marriage, and learning to live out his faith.
But Bieber's not alone.
Another star is taking the nation by storm.
Kanye West – Radical Obedience to Christ
Rapper Kanye West, husband of Kim Kardashian, is set to release his first "faith" album on October 25. The 42-year-old announced the much awaited release date at the "Jesus Is King: A Kanye West Experience event at George Washington University."  It's also the release date of his IMAX film of the same title.
Kanye has been showing up at Sunday church services all over the nation and sharing how faith in Jesus changed him. And his commitment to Christ is leading him to evaluate many areas of his life.
At a recent Buzz Feed event, Kanye shared how God is changing his heart, even about the clothes his wife wears. (Kim is in a different place.) Here's the discussion:
"I didn't realize that that (skimpy clothes) was affecting my soul and my spirit as someone that's married and loved, the father of what's about to be four kids," he continued. "A corset is a form of underwear. It's hot. It's like, it's hot for who though?"
Kardashian protested, telling West that he was giving her "really bad anxiety" (about changing her wardrobe).
Let's pray for the most "Famous Person without a Pedigree" to deepen her faith.
West's apparent change of heart coincides with his increasingly public life as a Christian. As reported by The Daily Wire in July, West said that his "radical obedience to Christ" helped stabilize his mental health. Moreover, earlier this year, the rap icon created "Sunday Service" events that include gospel music.
"It's honestly more like a healing experience for my husband. It's just music; there's no sermon. It's definitely something he believes in — Jesus — and there's a Christian vibe. But there's no preaching. It's just a very spiritual Christian experience," Kardashian told Elle magazine of the services.
Hallelujah.
Maybe her father's prayers (Robert Kardashian) are being answered.
We have two sons in Los Angeles. One runs his own successful video business called Magic Sky Productions. The other just recently went to work for Disney.
So there's my bias.
I don't think it helps much to "wish upon a star." But I believe nothing is impossible for the God of all creativity and communication–when we "pray" upon a star.
Let us pray (for Hollywood).