Humbly Accept Your Limits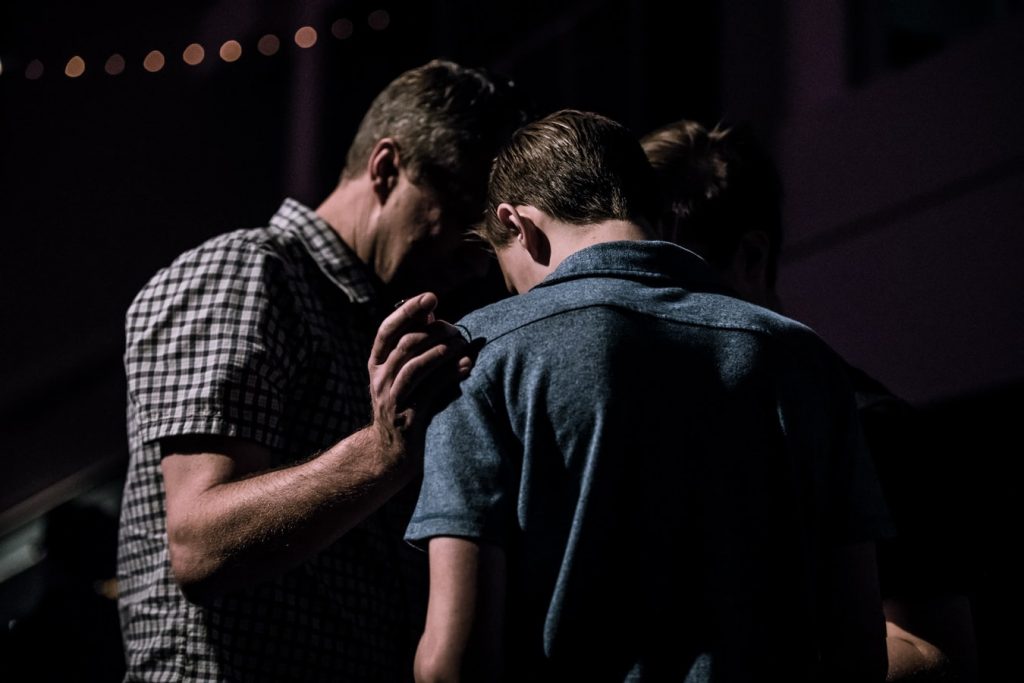 Many issues shout out for attention this week. Impeachment madness casts a pall over Washington, D.C. and remains a waste of time and money by progressive politicians bent on overturning the 2016 election. Let's vote them out in 2020.
I'm still weighing President Trump's decision to remove troops from Northern Syria. Most people I trust say it is a bad move for stability, religious freedom, and rewarding loyalty in the region. But it might be a wise decision to force other nations to rise to their responsibilities. Time will tell.
In the next few weeks I will be giving some messages on "Humility"–a subject far removed from the Twitter mob wars in the U.S. and bombing campaigns in the Middle East. But it's a vital subject for those of us "seeking first God's Kingdom and His righteousness" (Matthew 6:33).
And I've come to a conclusion.
A wise person will humbly accept their limits.
Humbly Accept Your Limits
I have built my personal life and work around eight core values/principles. Since eight items are hard to remember, when I teach classes on establishing core values in life, I encourage students to begin with three pillar traits. These would be the most important on their list of five-to-fifteen.
Paul chose his three in 1 Corinthians 13:13 (faith, hope and love). Some time ago, I singled out my three most important character values: faith, humility and hard work. I have a reason for all three. Hard work is up there for me because without it, nothing can be accomplished in life. Humility ranks as one of my big three because it is the opposite of one of my main weaknesses–pride.
It's hard to be fruitful in life it you don't counteract your easily besetting sin.
Faith is a natural strength for me–so I try to use it for the glory of God. Many of the things I write, like The Fourth Wave book, are an expression of this gift in action. I find it relatively easy to live, walk, and teach with the gift of inspirational faith. But humility is a little harder for me. It's a natural weakness in my life.
Today, I'd like to share some wisdom out of that "weakness."
Occasionally, a commercial sound bite stimulates my thinking on God's view of things. One that got my attention a few years ago was  a company slogan that declared with unbounded confidence:
Imagine–No Limits!
Sounds visionary and faith-filled, doesn't it? It refers to the current exponential growth of the Information Age which has connected the world with cell phones, cyberspace, and a vast array of dazzling technologies that will bring us out of the darkness of the past.
Well, I don't know whether I'm just an aging Baby boomer or a mellowing prophet, but the past few years God has been speaking to me more about accepting limits in my life than denying they exist. That's not an abandonment of faith or dampening of vision, but rather a sobering acknowledgment of the limits of my humanity.
In fact, the more I accept my limits, the clearer I can target my faith on God's true goals and purposes for my life.
What are some of the limits that have gotten my attention?
EVANGELISM
I can't save everybody, or even make right choices for them. When I was younger, I wanted to have all the right answers, make all the right responses–practical carry people into a good relationship with God and others.
Being a parent taught me fast about the limits of my influence. The older our kids became, the more I realized that "it's God and them"–and their choices to follow him are the ultimate hinge point. Years of mentoring and working with people have only reinforced my views about free will: each of us are the guardians of our own destiny.
Jesus understood that–and simply shared the truth and invited people to follow. If they didn't, that was their choice. He didn't pine after them. Did he weep and pray? Yes. Did he feel responsible for their plight? No. He knew the limits of even His Deity.
I've also realized in ministry how much I need others. I'm limited in myself. Others can counsel, teach, pray, sing, and organize better than I. In our marriage, I've come to cherish the wonderful attributes God gave my wife that are puny in me. I need her–badly–because of my limitations. Understanding my personal limits allows me to enjoy the wealth of God's people-gifts around me.
What a treasure.
HEALTH/WORK
Doers this ring a bell with other boomers? From the constant ringing in my ears to all kinds of other aches and pains, I've become extremely aware the limits of my corruptible body. What a hard lesson in a world that chases the fountain of youth and practically worships modern medical technology.
Alas–I can't play basketball anymore, or even shovel a big load of dirt. My body is breaking down, and telling me to pace myself, accept my physical limitations, and grin and bear it. Right now I have a high school friend who is dying of stage four lung cancer. He's learning to accept his limits and prepare for eternity. My dad always said if you're having trouble with this lesson in your forties, don't bother living into your seventies and eighties.
On the positive side, the breakdown of the body has encouraged me to eat better, take care of myself,  and empathize with the sufferings of others. Character grows through pain–if we let it.
Don't imagine perfect health. Pursue growth in Christ-likeness in your mortal circumstances.
TIME
The older I get, the more I realize how fast the clock is ticking. Billy Graham was asked in his eighties what was the greatest lesson he'd learned about life. He answered, "How short it is."
I'm sixty-six. According to my personal journal, I've enjoyed more than 24,000 days on earth–and each one seems to get shorter.
The older I get, the more I think about death and how I want my life to count for eternity. Moses cried out to God, "Lord–teach us to number our days that we might become wise!" (Psalm 90:12). Shortness of life–certainty of death–is an incredible limit we can't push back. I'm learning to accept that boundary and use it in my faith-filled sights.
Accepting my time limit has guided some important choices. One was to prepare a will and make provision for our family's future. I've planned out my memorial service,  chosen the cemetery to be buried in, and gotten all my affairs in order to make it easy on others when I pass.
With death as such permanent limit, I've asked God to teach me how to model for others how to die for Christ. If I get a life-threatening illness or arrive at the end of my days, I don't want to pretend it isn't happening or avoid the subject. I want to prepare my family and others for eternity–to look death in the face and rejoice that Christ has conquered it.
My limits are many and so are yours. Have you accepted them, or are you still in denial?
Imagine no more.
Look in the mirror, relax, acknowledge reality, and ask God to be His supernatural self in your earthen vessel. A limitless eternity in the presence of an Unlimited God is a better view.
Imagine that.