Being Buried or Being Planted?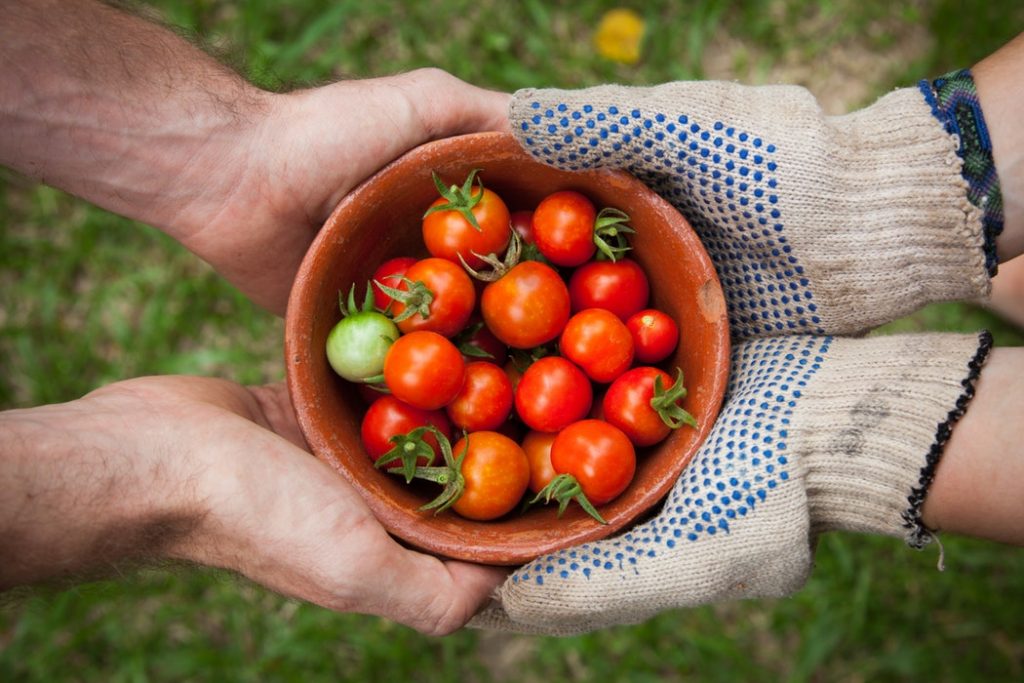 On Saturday I will complete one of the hardest stretches of my life both emotionally and physically. I am weary, sore, emotionally drained and have been greatly tested over the past ten weeks.
During the time of Nehemiah, the Israelites, under very harsh and difficult circumstances, rebuilt the wall around Jerusalem in 52 days. It was a Herculean feat.
We didn't make the 52 day mark in our project, but with many miracles along the way, we accomplished a big task in 112 days.
And I learned something along the way.
There's a difference between between buried and being planted.
Let's begin with giving some credit. A few weeks ago I visited a new church in our community being pastored by long-time friend and ministry partner, Scott Fenton. At the end of the service, Scott gave the message, including something that really hit me between the eyes.
He mentioned the difference between being "buried" in the ground and being "planted" in the same dirt. He talked about Jesus' death and resurrection–he was buried, but it was for a purpose (planted). Up sprang a crop of ultimately millions and millions of people experiencing eternal salvation.
Scott also described the woman who anointed Jesus' feet with a very expensive perfume just prior to his burial or planting. She had "bottled up" her tears for that very moment–which Jesus explained was a "beautiful thing" (Mark 14:6).
What hit me was how the very same act–Jesus' death– can be rightly viewed from two different angles. When he was placed in the tomb, we can view that as burial (though he wasn't put four feet under as most cemeteries do today), or we can see it as a planting.
The question is: what do you see in the situation?
Or more properly, who do you see?
Which brings me back to the story. Six months ago, I was walking around our property when God spoke to me about building a "Blessing Apartment" to meet a family need. The building would require great cost of time, money and extreme creativity due to land restrictions and other limitations.
The last time I constructed something significant was thirty years ago when I helped build our family home on Arlington Place (just across the street from our current house).  I was 35 at the time, in my  prime physically, and everything was going well.
Now, thirty years later, I am 65, possess some of the aches, pains and limitations of older age, and am still actively involved in ministry, both with Youth With A Mission and Faith International University.
Yet, God told me to "rise up and build" (Nehemiah 2:18).
I said "yes" and the work began–twelve hours a day for the past 112 days–while still carrying on my other responsibilities. During this same time, Shirley and I have been caring for her 91-year old mother in our home. We also experienced some unusual relational tests and  difficulties that seemed to assault us from numerous angles.
It's been a tough year. Can you relate?
Many times, when I've come in from working on the project, while also putting out "people fires" here and there, I've slumped into a chair or retreated into my office and felt buried. When you feel under it, you are focusing on self, your feelings, and what's going on around you. Buried relates to me being "closed in" regarding my circumstances.
But there's a wiser way to look at it.
You're not being buried because you are not alone.  You are being planted by someone who loves you deeply and is going to use your experience in the dirt to create something beautiful.
I should know this truth because I love to garden. Even during this time of construction and great stress, I found time to plant my summer vegetable garden, set up flowering pots around the house, and cultivate a bed of dahlias that we can see from our kitchen window.
I love gardening because I deeply enjoy and am fascinated by creation. I see the Creator's presence everywhere and believe the phrase that "one is nearer God's heart in a garden than anywhere else on earth." The Bible says that humankind began in a garden (Eden means "Delightful) and will end in a city at whose center is a gorgeous River of Life with beautiful trees for healing (Revelation 22:1,2).
I hope I get assigned to the gardens of Heaven in the next life.
Oftentimes when I garden, I think about spiritual truths. Recently, when dead-heading petunias, I thought about the similarities between people and petals. Some petunia flowers are large, robust, and last a long time. Others appear quickly and fade away. Still others dies even before they reach the petal stage.
I had a friend in high school who died in a swimming accident just months after graduation. He never had the opportunity to find his vocation, get married, raise a family, and live a long life. He was like the petal that died before it really got going. On the other, I've had the privilege of all of the above–like a stronger, more vibrant plant.
Two important truths come to mind when I think of both life and gardening (being planted). The first comes from Romans 8:28:
"And we know that in all things God works for the good of those who love him, who have been called according to his purpose."
In other words, God uses everything in our lives for good–just like a gardener uses all the tools, fertilizers, and watering for the good of his plants.  Placing seeds in the ground, growing them, weeding them, and harvesting the fruits is planned and supervised. It is not random and wild.
When you grow a garden you deliberately plant things, take care of them, and lovingly coax them to maturity.
God does the same thing in our lives. When we feel "buried" by life's circumstances and trials, we can know without a doubt that we are really being planted by a loving God who will use all the circumstances of life to nurture us, prune us, grow us, and mature until we share more of His likeness–and eventually enter His eternal presence.
Your perspective on the tests of life are everything.  Are you all alone and being buried? Or is someone who loves you very much actively producing His life in you by planting  you His chosen soil?
The second truth is that life and blessing come out of "death." This is one of the most simple and profound lessons of gardening: a seed has to be planted in the ground and "die" before it can absorb the life-giving nutrients and burst forth into a plant.
That's how the natural world works. Jesus affirmed it in his teaching:
"I tell you the truth, unless a kernel of wheat is planted in the soil and dies, it remains alone. But its death will produce many new kernels–a plentiful harvest of new lives" (John 12:24 – New Living Translation).
On a human plane, the lesson is that death to self is the over-riding key to a successful and godly life. Here's how it works. God plants you (allows) some difficult circumstances and trials in your life because He is determined to use them to "change" you into the person you need to be.
This can only take place through suffering because fallen human beings don't normally learn on "Easy Street." We need to be "buried" to recognize our need for God, his power, His character, and that "reproofs for correction" are the way to maturity (Proverbs 6:23). There are no short-cuts. We get "buried" by the problems of life–but we are really being "planted" by the loving Master Gardener.
Do you see Him in your circumstances or are you complaining about the dirt around you?
One of the most popular messages I've given around the world for the past few decades is called "The Secret of Happiness." I'm giving it at a men's convention in our state in a few weeks time. If you'd like to see it on video, you can find it here.
It's message is simple. To live you need to die. To bring forth fruit, you need to get dirty.
When the dirt closes in around us, Philippians 4:6, 7 tells us what to do:
"Don't worry about anything; instead, pray about everything. Tell God what you need, and thank Him for all he has done. If you do this, you will experience God's peace, which is far more wonderful than the human mind can understand. His peace will guard your hearts and minds as you live in Christ Jesus."
I'm remembering that truth today. I'm not being buried, I'm being planted.
So are you.
Keep growing (John 15:1-8).