Yes, (State of) Virginia, There Is a God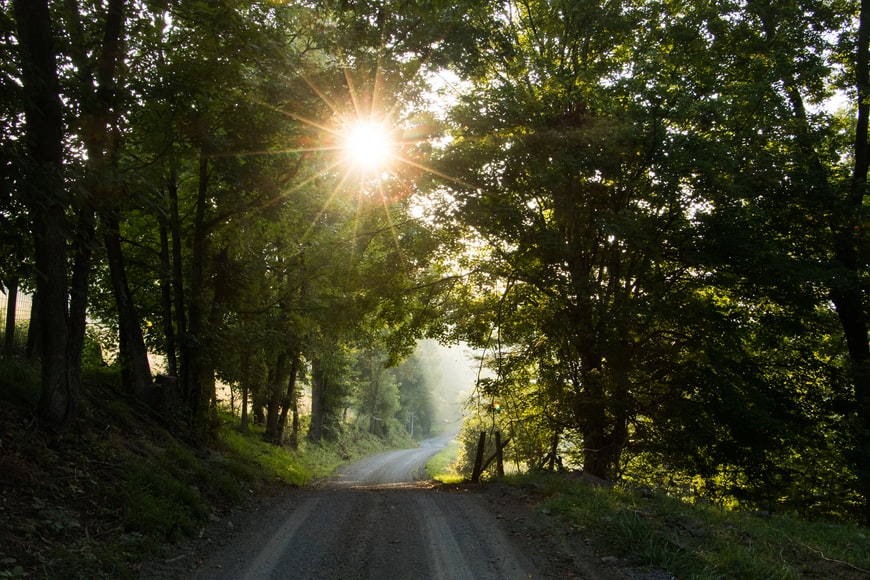 "Yes, Virginia, there is a Santa Claus" is a line from "Is There a Santa Claus?"–an editorial that appeared in an 1897 edition of the New York Sun. It ranks as the most reprinted newspaper editorial in the English language.
Virginia was a little girl who needed assurance of faith in Santa.
On November 9, 2016, I wrote an article called "Yes, Virginia, There's a God in Heaven." It chronicled the near "miracle" of a New York businessman Donald Trump defeating Hillary Clinton in the 2016 presidential election.
Last week the State of Virginia proved people are wising up to tyranny in America and God is answering prayers.
Be encouraged.
Can God's people help this political awakening go deep and wide?
Yes, (State of) Virginia, There Is a God
On November 2, 2021, an awakening among American citizens stunned the growing "woke fascism" in the United States. It exploded in Virginia where our young family lived in the 1980's and three of our children were born.
I love Virginia. A recent 1968 state motto stated, "Virginia is for Lovers"—now made popular by a Jordin Sparks hit song. Virginia produced four of the first five presidents, numerous other statesmen, and became a cradle for our liberties.
The state slogan remains "sic semper tyrannis"–("thus always to tyrants")–a promise that good will ultimately triumph over evil.
It did on November 2, 2021.
Virginia looked over their collective shoulders Tuesday and gave America a true picture of "Equity" based on "equality" of opportunity and merit, not enforced "wokeism."

A majority of Americans—72%, believe the left's "cancel culture" is out of control—and 75% of evangelicals believe God has granted America a special role in history. That certainly does not fit "wokeism" and the gospel of the so-called progressive left. 

Tuesday, Virginia turned back to the old ways of our Founding Fathers, including Virginians George Washington, Patrick Henry, Thomas Jefferson, James Madison, and George Mason by sweeping the Virginia state races.
They elected businessman Glenn Youngkin and former Marine Winsome Sears to the highest offices in the state.
Who is Youngkin?
He is an exceptional candidate at an exceptional time in our nation's history." He often during the campaign shared his personal faith in Jesus Christ and often tells the story of how when he asked his wife to marry him, she said yes, on one condition, that Jesus would be the center of their family. He says, "I wanted to get married, so I said yes." Then quickly adds how his wife Suzanne revolutionized his life with her example and her Christian faith.

He has an "unwavering commitment to the sanctity of life—strongly opposed to abortion and deeply concerned for the unborn and the elderly… His wife said at a rally this past week he felt a "calling in his heart" to step away from business and run for governor.
Who is Lieutenant Governor-elect Winsome Sears? She's a former Marine, "living the American dream" who believes that God and education took her to the top. At her acceptance speech, she thanked Jesus for the victory.
In a survey out yesterday, Rasmussen Reports found that 72% of American adults believe "cancel culture" and "wokeism" are major problems. A Public Religion Research poll confirmed that 72% of evangelicals believe "God has granted America a special role" in history. The same poll found that 74% of all Americans accept that " America has always been a force for good in the world."

Winsome Sears and Glenn Youngkin are hopeful examples of answered prayer and God's mercy over our nation.
Newt Gingrich reminds us "We've Been Here Before:"
Republicans made important gains in the elections this week – particularly Glenn Youngkin's election as Governor of Virginia. People have been asking for my reaction to the election results, and my first impression is simply: We've been here before… I think the growing movement against Big Government Socialism and for fair, prosperous, and open American society will be fascinating to watch. 
And a battle to fight and win.
Michael Barone in his column, "Elections Show Conservatives, Not Progressives, Winning on Cultural Issues," discusses the Virginia results:
President Joe Biden returned the morning of Nov. 3 to a nation that no longer supports him or his party. Virginia, which he carried 55% to 44% in 2020, has elected Republican Glenn Youngkin as governor, Republicans for lieutenant governor and attorney general, and recaptured a majority in the House of Delegates.

Even more startlingly, in New Jersey, which Biden carried 57% to 41%, Democratic Gov. Phil Murphy is currently leading Republican Jack Ciattarelli by about 29,000 votes, with a few more to be counted. New Jersey, as part of the New York and Philadelphia media markets, has long been a low-information state politically, and Murphy seems headed to the 50.5% he's been averaging in polls, with the rest all going to his little-known ex-legislator challenger.
Barone chronicles a rising tide of voting against secular tyranny:
Republicans won a state supreme court seat in marginal Pennsylvania.
They picked up a Texas house seat in a district that is 72% Hispanic.
The R's flipped a city council seat in immigrant-heavy Brooklyn and Queens.
Voters in Minneapolis (86% Biden), where George Floyd died in May 2020, rejected a ballot proposition to replace the police force with a "public safety" department by 56% to 44%.
In Buffalo (80% Biden), socialist Democratic primary winner India Walton was beaten by write-in votes for the incumbent mayor she had defeated for the nomination, 59% to 41%. 
The Virginia governor's race was won over cultural issues. Youngkin seized on his opponents Sept. 29 debate statement, "I don't think parents should be telling schools what they should teach." But in the Virginia exit poll, 84% said that parents should have a lot or some say in what schools teach, and only 13% said little or none. 
Liberals and progressives are vulnerable on cultural issues because their search for the latest underdog cause to champion, while sometimes producing results widely accepted, sometimes puts them in lasting opposition to large majorities of voters.
That's what happened in Virginia.
Jim McLaughlin of McLaughlin and Associates reveals a surprising trend comparing Glenn Youngkin's vote with President Trump's in 2020. Most notable are the big increases in the Republican vote among the core Democratic groups: women, millennials, independents, and households with children:
Millennials (+21%), Women (+16%), Whites (+16%), Blacks (+6%), White Women (+15%), Black Women (+12%), Independents (+28%), Households with Children (+14%).
Finally, some Virginia exit polls revealed that 52% said parents should have a lot to say in their children's education, and among those, Youngkin won 77%/22%. The Wall Street Journal editorial board called it a "parental revolt."
I hope it's the beginning of a much-needed spiritual awakening and political renewal.
I believe Virginia "came alive" because parents stood up and people prayed. Virginia is the home of Intercessors for America, Joel's Army, and many prayer warriors that propelled a people's uprising against evil. 
Patriots and saints in all fifty states must join them in 2022 to see a great awakening come to America. That revival must go deep (repentance) and wide (unity).
One of the good guys in Congress, Rep. Mark Green R-TN explains:
Our nation witnessed the liberal progressives' version of this Tet Offensive [Vietnam War] on Nov. 2… Because of the left's premature and extreme overreach, the American people were awakened and thus able to end their efforts to create their socialist utopia, for now. But as in Vietnam, we won a great battle through their premature move to phase three of their insurgency. However, the war is not over—and our fight for this great nation must and will continue.
Yes, America, there is a God we must seek in humility and serve through our actions.