Two Deaths, One Hope: In Memory of Tim Allen (1956-2019)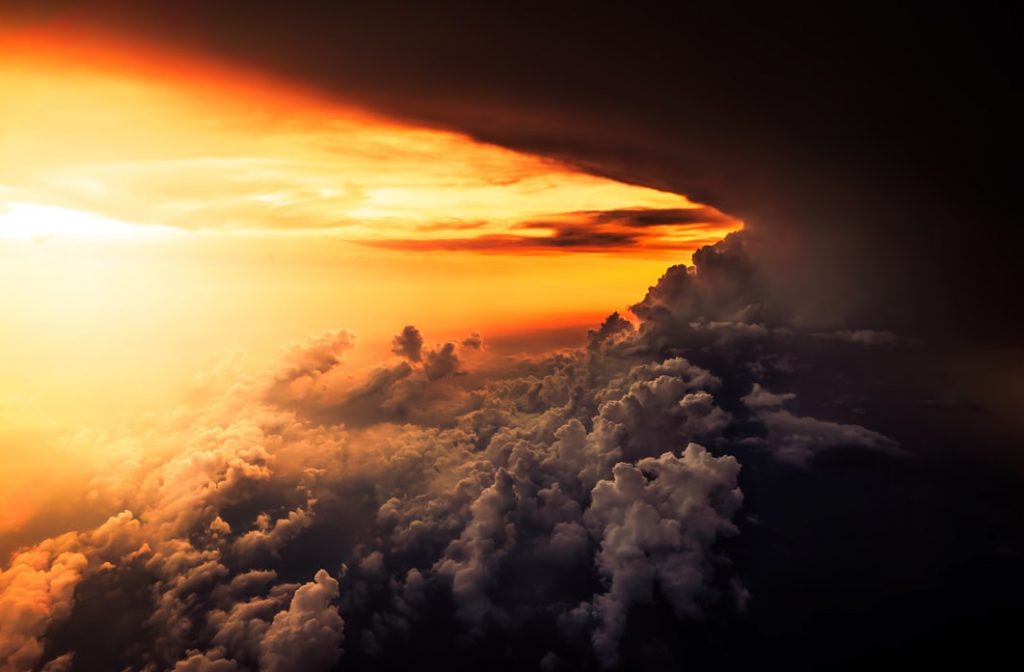 Shirley and I were enjoying our regular "Family Night" gathering with our two moms on Monday when a call came that our close friend, Tim Allen, had suddenly died at the age of 62.
No, not that Tim Allen.
Our Tim Allen and his wife Julie have been close friends for nearly three decades.
Also, on Monday, I read a sad story about another kind of death–this of a spiritual nature. It broke my heart more than the passing of Tim.
Two deaths. One hope. And one very important question that every person must answer.
Two Deaths, One Hope.
We became acquainted with Tim and Julie Allen at church and through our King's Kids ministry in 1991. Their three children were similar in age to ours and all of us were excited about serving in missions together.
Over a ten year period, we slept on the floor once a month at King's Kids weekends and every summer launched scores of adults and kids into missions.
I especially remember Tim and Julie serving on outreach trips to Albania, Macedonia, Greece and Canada. Julie is the creative, free-spirited side of the marriage. She helped lead a home schooling movement for years and recently served the Daughters of the American Revolution (DAR) in honoring veterans. Her pleasant personality and fresh ideas landed her a job with the Seattle Mariners where she hangs around the "Moose" on game days at the Diamond Club.
She and my wife are BFF's.
Tim was the quiet, steady anchor of their family of five. He worked as a civil engineer in the Bremerton Naval Shipyard and after retiring early, took a position with a civilian contractor. Tim excelled at math, business, skiing, and was a rock of stability in the Allen household.
I counted him one of my closest friends–nick-named "Tomato"–after "Bob the Tomato" on Veggie Tales. "Timmy Tomato" has a nice ring to it–and he chuckled when I used it.
Tim and Julie share an interesting salvation story. Having married before they became followers of Christ, they moved north from California decades ago when a job opened up. One day, some friends of ours led Julie to personal faith in Christ. On that same day–Tim was being witnessed to by colleagues at work.
When Tim arrived home that night, he exclaimed to Julie "You won't believe what happened today"–and proceeded to share about his conversion. After he finished, Julie jumped in with, "Well, you won't believe what happened to me!"–and told her story. From that day on, after both made peace with God through the Lord Jesus Christ, they have served faithfully and in many parts of the world.
Every Christmas the Allens invite us to their home to make beautiful gingerbread houses (Julie's creative flair). I always felt Tim made the best one (he was the deliberate engineer) and mine was the worst (too much haste for a prophetic type). We always talked about our faith–and what God was up to in our lives and children.
Tim stayed in great shape for a guy three years my junior. For decades he rode his bike to the Port Orchard ferry (5 miles one way–downhill going and uphill returning) then traveled across the bay to work–did his job–and commuted back. He didn't bike in the wintertime–only when the weather wasn't raining cats 'n dogs.
On Monday, Tim was making his normal bike trip home when he "didn't feel right" and decided to deviate two blocks to stop at Urgent Care. He collapsed short of the door in front of anxious onlookers. He died quickly from what they suspect was an aortic dissection–a tear in the wall of the major artery carrying blood from his heart. The coroner believes it could have been a genetic defect–and unrelated to other factors.
But Tim was gone–and we were heart-broken.
But we knew where he was. "To live is Christ and to die is gain (Philippians 1:21). "I am torn between the two: I desire to depart and be with Christ, which is better by far" (Philippians. 1:23).
Tim had crossed the threshold into eternal life–to be with Jesus and all those redeemed by His blood. I couldn't be sad for him, but I grieved for his family and friends who missed him dearly.
That same day I read another story shared by Gary Randall of the Faith and Freedom network.
This is the sad tale.
"Joshua Harris, pastor of the Covenant Life Church in Maryland, recently announced on social media he and his wife Shannon were separating–noting a 'lot of changes' had occurred between them."
"On Friday, he announced he no longer considers himself to be a Christian, noting his views on sexuality have changed."
A Fox News headline read:
"Well known Christian author, purity advocate, renounces faith; 'I hope you can forgive me.'"
The report continued:
"Harris, the author of the best-seller I Kissed Dating Goodbye, a book he authored in 1997 that he later renounced after shaping the purity culture for many millennial believers, revealed that he is stepping back from his faith. In an Instagram post, he also apologized for his previously held views, including 'bigotry' to the LGBTQ community."
"In addressing some of the 'changes' that have occurred between him and his wife—and in his own beliefs, he posted this on Instagram on Friday:
"'The information that was left out of our announcement is that I have undergone a massive shift in regard to my faith in Jesus. The popular phrase for this is 'deconstruction', the biblical phrase is 'falling away.' By all the measurements that I have for defining a Christian, I am not a Christian. Many people tell me that there is a different way to practice faith and I want to remain open to this, but I'm not there now.'"
"Harris noted that his views on sexuality have changed."
"'I am sorry for the views that I taught in my books and as a pastor regarding sexuality."
I was stunned where I read the tragic news about Josh Harris. We all read his book during the King's Kids years and greatly benefited from his insights and his desire to call young people to sexual purity.
I remember in 2004 standing near the remains of the ancient Temple of Aphrodite–the sex goddess–northwest of Athens, Greece. I was there to support my friend Richard Ross and the True Love Waits movement–with hundreds of young people and thousands of pledge cards from around the world. We were making a stand for the sanctity of marriage.
Josh Harris was a hero then–pointing the way.
Not now.
My good friend, Tim Allen died physically, but is now alive with Christ.
Josh Harris is dying spiritually by turning away from the Savior. His only hope is returning to Jesus and apologizing for his "turning away."
Two deaths. One hope.
Our lives ultimately boil down to this question:
Who do you trust?
If you trust God and His Word–our perfect compass for salvation, morality and all things else– then you too will join Tim one day in God's glorious presence.
But if you foolishly believe the world's fads and its lies, they could separate you from God and His love forever.
I'm proud of you, Tim.
I'm praying for you, Josh.
Who do you trust?