Navigating the Fog of War in Ukraine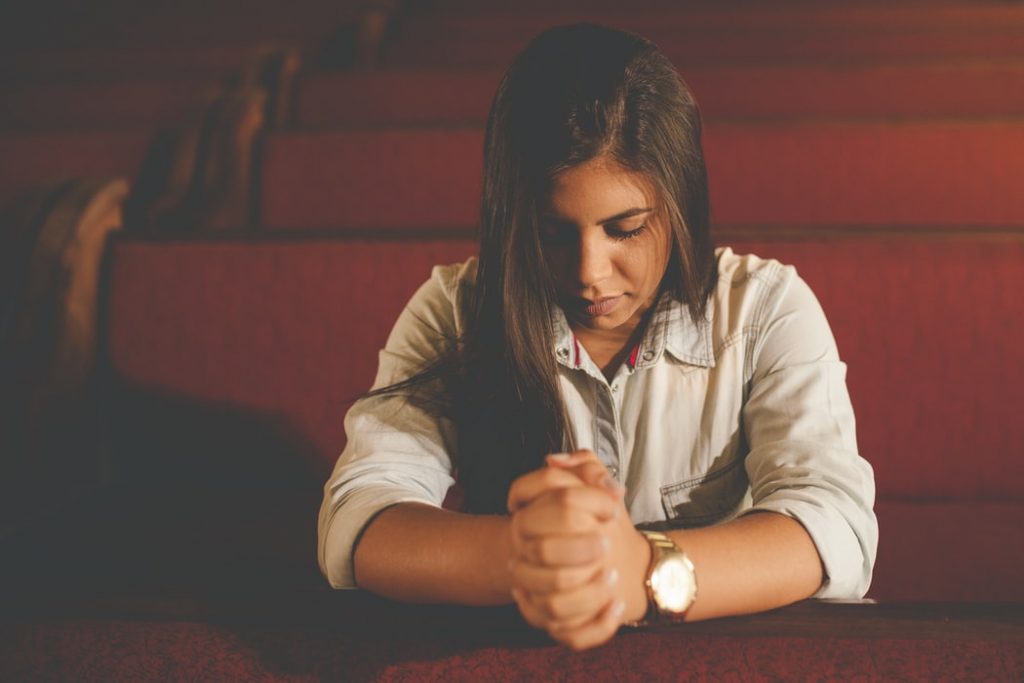 Carl Philipp Gottfried von Clausewitz, a Prussian general during the early part of the 19th century, is credited with describing "the fog of war." He said: "War is the realm of uncertainty; three quarters of the factors on which action in war is based are wrapped in a fog of greater or lesser uncertainty."
The unjustified Russia invasion of Ukraine conjures up images of Nazi Germany two generations ago–and at this point, there are few things we know and plenty that we don't.
Here's my initial take on navigating the fog of war in Ukraine.
Navigating the Fog of War in Ukraine
I ministered in Ukraine during the 1970's and enjoyed the beautiful countryside and its historic cities–including the capital of Kyiv (pronounced KEY-yiv). The Russians pronounce it "key-EV. I hope we'll never use that accent again.
A close friend pioneered missions work in the nation. Another meets regularly with national leaders and has done so for decades. Every Tuesday night. I'm involved in mentoring a local youth leader who was born in Ukraine.
Because of those ties, I'm searching for understanding on what is happening and praying for Ukraine's deliverance from evil.
Let's begin with some points of moral clarity on the Russian invasion. Then we'll turn to the spiritual history of Ukraine and how we can pray. This war is important. The Russian invasion could stay localized and end quickly–or it could escalate into World War III and affect all of us.
There are two moral causes of the Russian invasion–and they don't include American weakness in the world or President Biden's personal deficits. First, we mustn't forget that Satan and his demons are invisible moral agents in this struggle. The Bible reminds us in Ephesians 6:2: 
"For we are not fighting against flesh-and-blood enemies, but against evil rulers and authorities of the unseen world, against mighty powers in this dark world, and against evil spirits in the heavenly places."
Our hatred of evil must always recognize the unseen world. As intercessors, we must "bind" the powers of darkness in our prayers and ask God to send righteous angels to fight on behalf of His Kingdom purposes. That's what Daniel did in his lifetime, and was rewarded with powerful insights on what was really taking place (Daniel 10).
Whether we receive angelic visits or not, we must remember who is causing this havoc on earth and "bind" them in the name of Jesus. 
The second moral agent responsible for the war in Ukraine is Vladimir Putin–the Marxist dictator (president) of Russia. He caused it, he's running it (on a human level), and he will be responsible in the end–both on earth and before God. All generals and soldiers who follow his orders in this cruel invasion of a sovereign nation will be called to account for their actions.
Putin's punishment will be most horrific. We don't know whether he's acting egotistically, whether he's gone insane, or is simply "mad"–one of the Bible's definitions of evil (Ecclesiastes 9:3). 
Though Satan and Putin are the causes of this tragedy, other influences come into play. Certainly, America's many weaknesses as a nation make the world less safe. We no longer possess the moral and visionary power we had during World War II. Our sins have stupefied and confused us as a nation.
Eighty-one million Americans foolishly voted for a weak and mentally diminished president in 2020. They stand responsible for the awkward weakness he portrays on the world stage. Putin didn't invade another nation during the Trump years because he feared strong leadership. He invaded Ukraine in 2022 because Joe Biden is not Donald Trump.
That's partially our fault.
Some European countries–especially Germany—also influenced Putin's decision due to dependence on Russian oil–especially the Nord Stream 2 pipeline. But I'm encouraged by the stand some nations have taken since the Russian invasion (especially Switzerland casting off its historic neutrality to freeze Russian assets). Yet, European weakness and dependency also contributed to Putin's calculation to invade.
So, two causes exist for this war–demons and Putin–while numerous influencers share some guilt as well. 
With those truths in mind, how can we pray?
A Slavic leader with roots in Ukraine shared his perspective this week:
Since the earliest of days, the Slavic peoples have suffered. The current Russian attack is not the first attempted conquest of Ukraine, it is one of many in the long history of this part of the world. The Mongol empire of the 13th century included most of the borders of the Soviet Empire but went all the way to India and included China. These are the same powers in the dark world trying to take control over what they have always felt was theirs. 

As I watch the news and see refugees pouring across the borders of Ukraine into Poland and Romania and Moldova, I can't help but think of my own family escaping the horrendous starvation that Stalin imposed on Ukraine in the 1930s. 

Ukraine has always been a thorn in the Soviet Empire's side. It is the spiritual center of this part of the world. Accepting Christianity in 988 A.D., it became a beacon of light. In the 1920s and 30s revival came to Ukraine and thousands became believers and were filled with the Holy Spirit. Among them were my grandparents, who became some of the first missionaries in modern times, reaching out to the Cossacks.

Thousands of others from this revival were spread across the Soviet Union by Stalin, who sent them off to Siberia and the far corners of the empire as "punishment." But what the enemy intended for evil, God turned and used for good: Stalin's actions ended up fueling a mighty missions movement.

My generation followed their example and we went out under our "family" name. Many of us Slavics are children of refugees who fled the grasp of the Empire. 

God was at work in Ukraine while it was still under Soviet domination. Underground discipleship schools that were held in Estonia in the mid-1980s, were recorded by Ukrainian students and smuggled across the border into their homeland, where they were eagerly listened to by other Ukrainian youth. 

With the fall of the Berlin Wall and the open doors that resulted, God's work thrived. Thousands came from all over the world to preach the gospel openly. Russia too experienced this "springtime," a fresh move of God's Spirit, and newfound freedom which led to the spread of the gospel. For the first time in centuries people that had been robbed of their language, music and culture by Soviet rule rediscovered these precious treasures. 

Today, there is a new generation of believers across Eastern and Central Europe and Russia. And since the war started, many miracles are being reported – let's pray for many more. I have faith for miracles. My own family experienced miracle after miracle as they escaped persecution in Ukraine in the 1930s and traveled by foot across the then USSR and China to freedom. 
There is much more at stake in the invasion of Ukraine than just boundary lines and economic opportunities. God recently birthed a spiritual heritage and movement there he desires to multiply.
Pray against the principalities and powers in that part of the world. Pray for the strength and courage of the Ukrainian people–for God's sovereign purposes to be fulfilled in them.
And pray for revival in many nations to support them in this time of great need.