Doggone It! Animals Are Not Human. Do We Get That?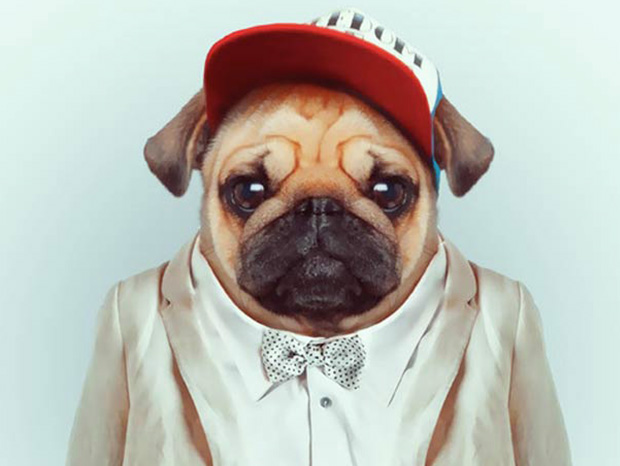 One of the perks of living six decades plus is watching culture change over time. Words alter meanings due to incremental usage. Cultural norms diverge as fads or emphases come and go.
But the greatest influence that brings cultural change is the change in worldview that a society holds to–coming either suddenly (through revolution) or slowly (by way of "drip-feed" indoctrination).
The Western World faces the latter problem today. Our two thousand year Bible-based civilization (in varying degrees) is being steadily replaced with a man-centered, atheistic or secular view of life.
One interesting exhibit in our culture? How we treat pets as opposed to a generation ago.
But animals are not human. Do we get that? What happens if we don't?
My early Youth With A Mission training involved vital teaching on the importance of worldview. It happened during the time that Francis Schaeffer penned many important books on the decline of the West (such as How Should We Then Live and A Christian Manifesto) and taught at a few of our schools.
L'Abri was just around the corner on Lake Geneva from our YWAM traininng school in Lausanne. Dr. Schaeffer came to speak at Chalet-A-Gobet occasionally and we'd visit the L'Abri community where young hippies were coming to Christ and learning how to defend their faith.
I developed a relationship with Dr. Schaeffer during the 1980s when he visited Washington, D.C. to lobby for various Christian worldview causes. Francis Schaeffer remains the clearest thinker I've ever met on the importance of seeing reality through a biblical lens.
We all have a "lens" in life.
A worldview. It's the "goggles" you wear to interpret reality–your mental default. Your worldview tells you what's "true" about you're seeing.
My new book that comes out the end of this year–River of God: Where Religion Began and Why Grace and Love Will Triumph–postulates that there are only five major worldviews or religions, and that, in examining the evidence and history of each, only one of them can be true.
Biblical faith in a living God.
When you see life through that lens, and all that goes with it, it helps you put everything important in order in your heart and mind. C.S. Lewis famously said, "I believe in Christianity as I believe that the sun has risen: not only because I see it, but because by it I see everything else."
A faith-filled life provides true vision.
During the same years I met Dr. Schaeffer, I also sat under the teaching of Gordon Olson, an engineer from the Chicago area who traveled to Europe to teach in the early YWAM schools. His two books The Truth Will Set You Free and Sharing Your Faith became the pillars of sound biblical doctrine for me and a whole host of eager missions students.
In the area of worldview, Gordon Olson, explained the different realms of God's creation/rule that helped us understand and act appropriately toward each. It's like looking at the boundaries of the playing field so you know how to play the game.
Here's what I learned about life's playing field.
The first realm is the heavenlies–the unseen world where God exists and angels and demons fight for the souls of people. You really can't understand what's taking place on earth without being aware of spiritual warfare–active combat–that invisibly affects everything happening on earth.
Little of the news makes sense without seeing through this SW lens. Good versus evil. Demons influencing tyrants. Satanic forces deceiving the masses. God and his angels fighting for our hearts, minds and souls.
Evil has little meaning without understanding spiritual warfare.
The second portion of the ballpark is the physical world–including the cosmos. As human beings, we see most clearly the physical world which houses inanimate creation. God controls this portion of the universe through laws of action–meaning the mode of control is the laws of nature, i.e. cause and effect.
We're talking about sticks. stones, grass, trees, stars, water etc. Physical objects have no wills of their own. They just do what God created them to do. They are not moral agents.
Knowing they are a lower level of creation informs us how to treat them. We don't weep when we step on and kill a blade of grass or prune some leaves off the grapevine. Inanimate objects can be beautiful, wonderful, intricate and amazing–but they're not animals or people. When we "kill" them we haven't done anything immoral unless we are raping and pillaging nature as reckless caretakers.
We were meant to be good stewards of creation. But they're not people. We can kill and harvest them for good reason and never make a confession. Rocks are rocks. We should treat them as such (but with wise stewardship in mind).
The third realm of reality is the animal world — animate creation –where similar laws of action remain the mode of control. Animals also operate by laws of cause and effect, including instinct. There is a huge gulf between the most intelligent animals and human beings.
We'll come back to animate creation in a moment.
But first, we need to mention the fourth realm of the playing field–the moral or free choice world of human beings. The Bible tells us us that we are "made in the image of God" (finite miniature replicas of the Living God with the abilities of reason, emotions and  free will) that make moral choices that affect our life on earth and eternity. We are not governed by rules of action but rules for acting upon–moral laws–that either pronounce us guilty before God and others by our choices, or redeemed by repentance and faith.
Both the Bible and reason teach that human beings stand out as the highest level of creation on earth (Matthew 12:12) and should be treated as such.
Which brings us back to the problem:
Why are pets being treated like humans in today's world?
Because we're being brain-washed by a secular worldview. Its lens states there's no God or creation. We  simply evolved from slime and share the same value. Yeah, maybe some species are smarter than others, but that's irrelevant. The atheistic worldview essentially elevates animals to the status of human beings.
If you're a pet lover, don't stone me. Just open your eyes a bit to this "wrong picture:"
I took a walk through a California neighborhood a few years ago where I counted fifty pets being walked by their owners and only three children at play (all being taken care of by Hispanic nannies). We've become an "anti-child" culture and replaced kids with animals.
We spend millions of dollars on cancer treatments, medicines, and operations for our pets and share little benevolence with needy human beings. In a more sane generation, we cared for sick animals but let them die. They were animals. No eternal value. They were not treated like people.
Owners now brush their pets' teeth, manicure their nails, and feed them gourmet (healthy) food.
You rarely see "kennels" anymore, rather Doggie Day Care and Pet Hostels where animals sleep and frolic inside homes with furniture and beds.
We take our animals to the "doctor" as often as our children.
We bring our pets everywhere with us. We even call them "kids" and make them human substitutes while foregoing having children.
We watch endless videos of animals acting like people (how cute).
This vast change in animal treatment and priority took place in one generation. I enjoyed many cats and dogs (and various other smaller pets) when I was young. But we treated them like animals, just as we treated rocks like rocks and plants like plants.
Differing realms of creation demand different responses.
But today's secularizing world has blurred it all together. They say evolution makes us all "one"–therefore we should hug the trees and offer chemo to our dying feline.
This is nuts. It's also very dangerous.
The consequences of devaluing human life and elevating animals:
Dulls our conscience to millions of babies we cruelly abort.
Wastes precious resources on the animate world.
Lowers the child birthrate of nations and devalues the family unit.
Changes our priorities from human and eternal needs to animal wants and desires.
Perverts our humanity and God-given value system.
Plants and animals are not human. Walk on your lawn and water it. Enjoy your pets and feed them. But don't live for or elevate inanimate or animate creation. Save your love and cherishing acts for people in your life for whom Christ died. He gives them their true value (priceless).
That means renewing your biblical view of the playing field and getting in the game. You have one life to live, doggone it!
Don't aim too low.