Deception and Possible Felonies in High Places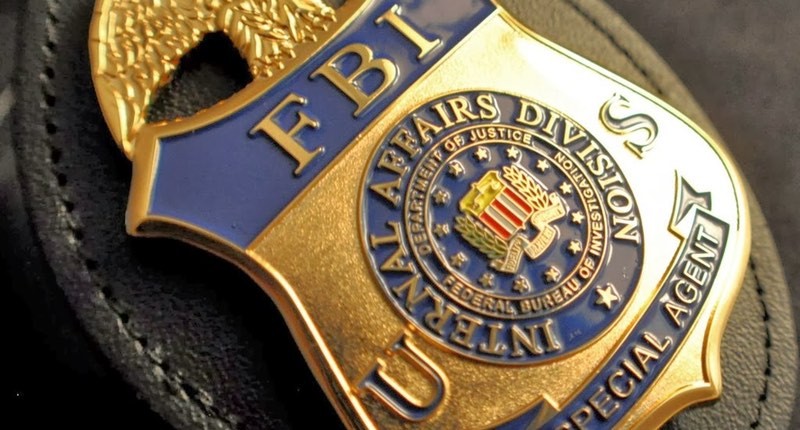 I really enjoyed the original Superman TV series when I was a kid. It starred George Reeves and contained "amazing" special effects that showed Superman jumping up into the sky like he was flying (primitive by today's standards).
Once each episode, Superman would explain his purpose: "I'm here to promote truth, justice, and the American Way."
When we first heard those words, nobody laughed and everyone agreed.
Not now.
Not only would that statement draw snickers in many quarters today, but it's being destroyed by what used to be the preeminent "truth, justice and the American Way" department of the  United States government.
The Federal Bureau of Investigation (FBI).
Here's my report on deception and possible felonies in high places and what we must do about it.
Two extremely important forces stand in "tension" in America right now.
The first was highlighted in President Trump's uplifting State of the Union Message last night which chronicled the sudden retreat of evil in the world (ISIS) and the beginning of economic renewal in our nation. The new Administration's policies are lifting a "strait-jacket" off American workers, businesses, and the nation as a whole–militarily, socially, and economically.
Trump's first SOTU speech was so good that even the New York Times gave it the first positive headline I've seen from them in months: "Trump proclaims 'New American Moment.' President Issues Invitation to Unite on Issues that Divide Nation."
If you want to read the speech (much faster than watching), you can find it here. Three out of four Americans liked the president's words.
The second and opposite force is the growing revelation of deception and possible felonious activity of the past Administration and continuing Deep State centered in the FBI.  This might be one of the biggest corruption debacles in our history–and many Americans haven't even heard about it.
Here's a summary of the brewing scandal if you haven't been paying attention. I will describe the problem by looking at the main actors involved and share the facts that have emerged.
Barack Obama
It's apparent that our previous president allowed elements of the Executive Branch to be recklessly used for political purposes during his eight year tenure. This included the IRS intimidating numerous conservative groups (remember Lois Lerner?) and the DOJ covering up gun-running in Mexico (Eric Holder in "Fast & Furious").
But the worst abuse, either tolerated or encouraged, saw top officials in the FBI, use their unique surveillance powers to illegally spy on US citizens (especially members of the Trump campaign) to try and influence a presidential election–then attempt to bring down a sitting president after he won fair and square.
Barack Obama and others should be subpoenaed about what they knew and when.
Hillary Clinton 
At the heart of the deception is the growing evidence that: 1) Hillary Clinton's campaign and the Democratic National Committee spent 12 million dollars on a bogus dossier (" a collection of papers or other sources, containing detailed information about a particular person or subject") to politically damage Donald Trump in order to win the election, 2) The dossier was written by former British spy Michael Steele who used bogus Russian  sources for his information (this is the true Russian collusion story), and 3) Clinton broke the law by deleting 30,000 e-mails related to her tenure as Secretary of State and obstructed justice by acid-washing hard-drives and smashing cell phones.
If justice is blind, then HRC should go to jail.
James Comey, Peter Strzok, Lisa Page and Andrew McCabe
Before his firing by President Trump, James Comey, the acting FBI director, presided over a biased investigation led by Peter Strzok (pronounced Struck) to exonerate Hillary Clinton and her deleted e-mails. Many rules and protocols were broken including changing the wording of the charges against Ms. Clinton which Strzok altered from "gross negligence" (a felony) to "extreme carelessness" (a slap on the wrist).
Thousands of e-mails between Strzok and his FBI lawyer mistress, Lisa Page, now detail that some top Department of Justice (DOJ) & FBI officials, including Attorney General Loretta Lynch, let Hillary Clinton off the hook because they dis-liked Donald Trump and  wanted Hillary to be our next president.
Andrew McCabe, second in command to Comey, was recently "let go" by the FBI due to his involvement in this plot to alter the will of the people in the 2016 election.
These top-echelon FBI cops also apparently used the false dossier to obtain a warrant to spy on Donald Trump and his associates, both before and after the election.
That's illegal.
All of these folks should be subpoenaed to testify before a grand jury,  and some of them should go to jail for trying to illegally influence an election, leak information, and obstruct justice.
Robert Mueller and Rod Rosenstein
When Jeff Sessions recused himself  from the Russia investigation, Rod Rosenstein appointed close Comey friend Robert Mueller as special counsel to lead what now appears to be a questionable investigation of Donald Trump colluding with Russia. Mueller picked a highly suspect team of Democrat activist/donors to trap Trump and remove him from office.
Mueller and team should be shut down for numerous conflicts of interest. Besides, in one year they haven't found one scrap of evidence of Trump collusion–which isn't even a crime.
Next comes a bigger bombshell. Devin Nunes and the House Intelligence Committee released  a "Memo"  last week exposing this corruption which will probably be approved by the White House for general dissemination.
When that happens, the jig is up. The "Memo" will further blow open this travesty of justice–and hopefully lead to a major top-level clean-up at the FBI and Department of Justice.
A purge at the top is needed. A few bad apples have greatly harmed the sterling reputation of  America's top law enforcement agency, including thousands of dedicated public servants.
Summary
Here is what really happened during and after the 2016 presidential election:
A small group of high level bureaucrats in the Obama Administration, (some still serving in the current government), wanted Hillary Clinton to become our 45th president. They subverted justice, using the weapons of intelligence and enforcement, to protect Hillary and propel her to victory. When Donald Trump won, they sabotaged the early months of his presidency to attempt to bring down a sitting president and cover their tracks. The leaks and special counsel were all based on a false premise (Trump Russia Collusion).
This makes Watergate look like Romper Room.
May truth, justice, and the American Way prevail.
How do we personally combat this sinister deception in high places?
Start with prayer and the need for corporate renewal in many areas of American life. Remember that deception starts with pride (Obadiah 1:3). Revival comes through humility and transparency (James 4:6).
Next, make sure you're being fed good sources of input during this season of high level deception and the prevalence of "Fake News." Here is my list of favorite sources:
God's Word and prayer. There is no substitute for reading your Bible cover to cover each year to mine God's truths and intercede for the USA and your own nation. In our country's peace and justice, we will find our own (Jeremiah 29:7).
News. My favorite half-hour news source is listening to a Bill O'Reilly podcast each evening on billoreilly.com. O'Reilly's Catholic and traditionalist heritage, and commitment to the facts is fair and balanced. Costs $50 a year to be a premium member, but $4 a month is more than worth it.
Next, I trust Fox New's Sean Hannity and Laura Ingraham to give the best perspective on television. Sean almost single-handedly exposed the FBI scandal over the past year. He should get an award for tenacity and perseverance.
(His favorite investigative reporters, Sarah Carter and Jon Solomon, should get Pulitzers.)
After those picks, I trust the Drudge Report, the Daily Signal e-mail, and Dick Morris Lunch Alerts to give me the best information on national and international events and issues.
In the social and moral areas, I trust Family Research Council, the Faith and Freedom Network, and reading good books.
For economic wisdom, you can't beat the Heritage Foundation and their many writers, and two wise African-American professors–Thomas Sowell and Walter Williams.
So bone up, hone up, and re-commit to truth and justice in our national life.
For centuries, that was the American Way.