United Evil and the Right to Kill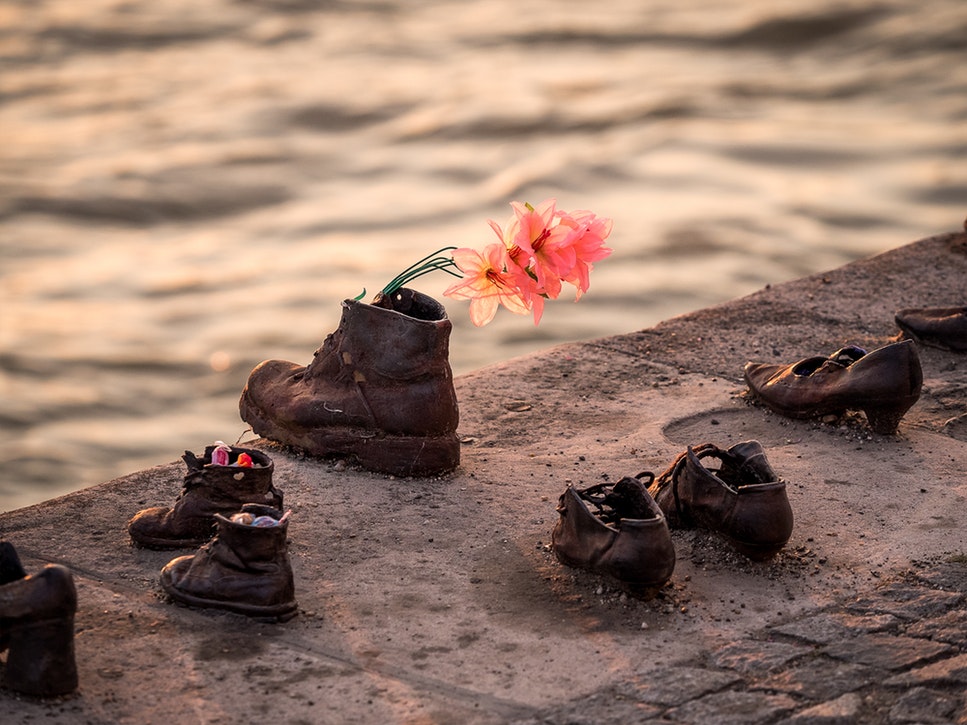 Is it just me, or is the presence and power of evil more rampant these days?
Shadowy forces (Deep State) work at a feverish pitch to try and take down a duly elected president (Donald Trump). China monitors the "social credits" of its people and clamps down harshly on people of faith. Migrants attempt to crash our southern border, financed by millions of dollars in leftist funding.
The list is endless due modern technology broadcasting 24/7 before our eyes–worldwide.
I know there's always been evil in the world since the Fall. But, is it being unleashed in greater proportions in the 21st century, and who might be its largest human purveyor?
United Evil and the Right to Kill
I know that I'm being affected by my current choice of  reading.
Most holiday seasons I use the rainy months of winter to catch up on book lists. I love to read because one must read to lead. That's especially true in the Information Age.
For the past few weeks I've been meditating on the current number one best-selling book in America–Bill O'Reilly and Martin Dugard's Killing the SS: The Hunt for the Worst War Criminals in History. It has opened my eyes to what my parent's generation fought and died for–purging the world of Nazi evil.
At our Thanksgiving table this month, my aunt extended our knowledge of this period by telling my uncle's story. He was captured by the Germans during the latter stages of WWII and endured as a POW for nine months.
Extremely ill when finally liberated, he walked out of Germany into France where he finally received medical attention, then was flown home to Cleveland, Ohio for a long hospital stay.
He survived his encounter with Nazi evil and lived a full life. His brother, Dick, was not so fortunate–being shot down and killed in Italy during the final months of the conflict.
I read Killing the SS twice. Did you know:
There were over twenty "extermination camps" (some bigger than others) used by the Nazis for their killing fields.
If you use the conservative number of 8 million killed (6 million Jews) between 1941-45, that amounts to murdering over 5000 people per day.
None of the Nazi leaders/killers seemed to have a conscience or any sense of remorse years after the Holocaust.
It wasn't just men who perpetrated evil. A special women's camp in Ravensbruck, led and run by young Nazi females, caused the horrific deaths of at least 20,000 women.
After reading Killing the SS, I went back and re-read Killing Patton by the same authors. It deeply delves into the lives of Adolph Hitler, and also Joseph Stalin (who probably caused the deaths of 20 million more people).
It also details the noble leadership of Winston Churchill, Franklin Roosevelt, and, of course, General George Patton. Patton almost single-handily closed out the Western Theater war by the heroism and bravery of his Third Army winning the Battle of the Bulge.
Though never proven, Patton was probably assassinated a few months after the war's end because he was one of the few leader's who understood the Soviet threat of evil in the post-World War II world and was committed to stopping it.
After he died, the USSR took over Eastern Europe bringing half of the globe under Soviet/Chinese evil for another forty years (and still in power in Communist China).
Now another more "diplomatic" form of evil is emerging in this century.
The culprit is none other than the United Nations.
Grace Carr, of the Daily Caller, tells us the story:
"The United Nations Human Rights Committee drafted a memo saying that abortion and physician-assisted suicide should be universal human rights."
"The memo, or 'general comment' on the International Covenant on Civil and Political Rights, calls for abortion to be decriminalized everywhere. Nations and states should 'not introduce new barriers and should remove existing barriers [to abortion] … including barriers caused as a result of the exercise of conscientious objection by individual medical providers,' it said, Crux Now reported Thursday."
So killing your baby is a universal right and no doctor can object.
Carr continues: "Young people should have access to contraception as well as guaranteed access to post-abortion health care 'in all circumstances, and on a confidential basis,' the draft also said, Crux reported. Stigma against abortion should also be discouraged, the draft noted."
So, the U.N. wants give out free condoms, place no restrictions on abortion, and keep parents in the dark about their kid's right to kill their unborn babies.
Carr goes on:
"The U.N. Human Rights Committee successfully ordered the Irish government to pay Siobhan Whelan roughly $34,000 and provide her with psychological treatment in November 2017 to compensate for Whelan's travel expenses in order to obtain an abortion. Whelan had traveled from Ireland, where abortion was illegal at the time, to the U.K. for the procedure. Whelan was the second woman compensated post-abortion on orders from the U.N."
The U.N. is now punishing nations for restricting abortions.
But there's some kickback.
"A Harvard professor and human rights in international law specialist, Mary Ann Glendon, pushed back against the draft's proposals. 'First of all, the U.N. Human Rights Committee has no power to create human rights,' said Glendon, according to Crux.
"The committee's assertion that abortion is a 'fundamental human right, and its preposterous claim that abortion rights are derived from the right to life … show how susceptible U.N. bodies are to lobbying by interest groups that would like to see their agenda items recognized as universal rights,' Glendon added."
Yes, the right to life comes from God and can't be twisted by bureaucrats.
Then there is the other area of the "right to kill"–euthanasia. The United Nations wants it universally adopted as well.
Carr reports:
"The drafted copy also addressed physician-assisted suicide, directing medical professionals to 'facilitate the termination of life of afflicted adults, such as those who are terminally ill, who experience severe physical or mental pain and suffering, and who wish to die with dignity.'"
"The American Academy of Family Physicians (AAFP) announced in early October that it no longer opposes physician-assisted suicide, instead taking a neutral position on the matter. The Massachusetts Medical Society (MMS) also voted to repeal its policy regarding assisted suicide and euthanasia in December, moving from its well-established opposition to 'neutral engagement' on the practice."
"California, Colorado, Oregon, Vermont, Hawaii, Montana, and Washington permit physician-assisted suicide."
I'm ashamed to live in one of those states. And speaking of shame, what's with the AAFP and MMS going neutral on adults taking their lives? Didn't neutrality by various nations prior to World War II lead to the German blood-bath?
I've never been a fan of the United Nations. It's run by socialists and dictator-regimes with the goal of creating a new world order that will not be kind to people of faith–while championing death policies on every front. According to the U.N. there's a universal right to kill in accord with their secular values. Hitler and Stalin shared that perverted perspective.
Can you imagine the global holocaust those policies would create?
Let's stop our U.S. funding of the United Nation's proposed killing machine. Better yet, let's pull out of the organization and let them go elsewhere.
As I predicted in my 1989 book Leadership for the 21st Century, a time is coming when the world stage will be a battle between "Free Nations" and "Dark Nations." The first group believes in the God-given right to life. The latter pushes a man-made right of human destruction.
Shame on the U.N. Whatever good they do will be swallowed up by the devil-inspired right to kill (John 8:44).
Let's resist this new united evil and do all in our power to extend the Kingdom of God and its life-giving truths to all peoples on earth.