Fifty Years as a Disciple of Jesus – 1972-2022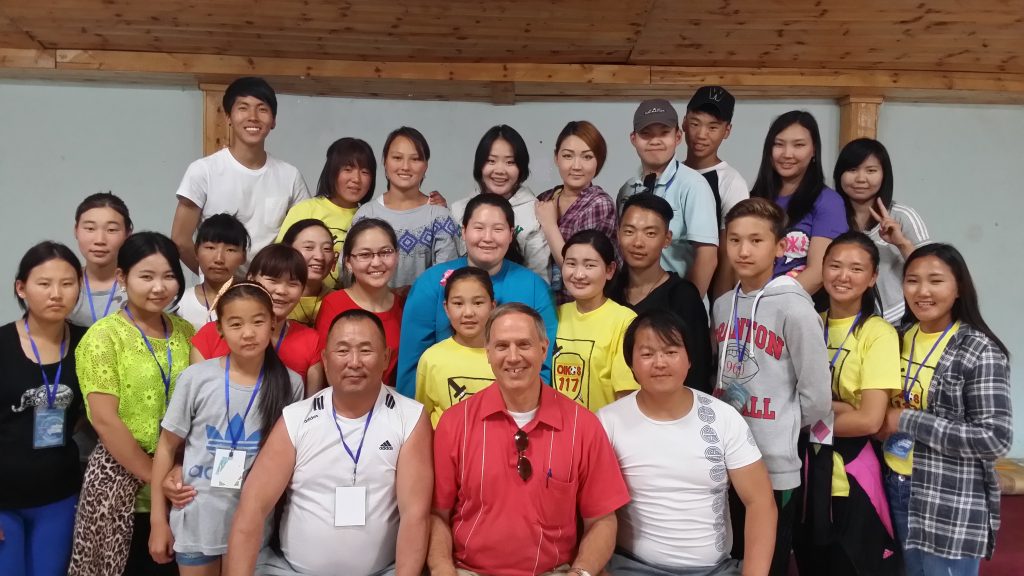 For many decades I have used December to organize my life, plan and pray about the coming year, and set goals for God's remaining "assignments" in my life.
Every year I create a list called "My Numbered Days" (Psalm 90:12) to fine-tune God's priorities for the next twelve months. Then, I put those items in the front of my Prayer Diary and refer to it often.
This habit comes from a commitment to discipleship–living as a disciplined follower of Jesus for the days he gives me on earth.
2022 is a special year of discipleship for me. Here's why.
Fifty Years as a Disciple of Jesus – 1972-2022
I believe 1972 was the year I became a disciple of Jesus. And 2022 marks fifty years–my jubilee (celebration) year–of following the Master.
Fortunately, I began keeping a spiritual journal on October 30, 1972, which continues to this day. My journal now spans 2300 pages and can be accessed on the usrenewal.org web-site below.
If you're interested in journaling, or what I was doing during a certain time period in your own life, just click on Ron's Journal and then tab forward to your year of interest. I have yellow highlighted the most significant moments to make it easy to follow.
During the coming years I will condense the journal into a book that will tell "God's story" of my life. It happened because He gave me the privilege of becoming his disciple.
Discipleship is a hot topic in today's world because we are in danger of losing our freedoms in many Judeo-Christian-based nations because they possess only a thin veneer of faith–and not radical discipleship. I wrote extensively on this subject last year and shared some different forms of discipling that take place over a lifetime.
There's not a single way to disciple–but there are important principles involved. Many churches in America are realizing this truth in the 21st century and reorienting their priorities to make disciples, not just converts as Jesus told us in his Great Commission: (Matthew 28:18-20):
"All authority in heaven and on earth has been given to me. Go therefore and make disciples of all nations, baptizing them in the name of the Father and of the Son and of the Holy Spirit, teaching them to observe all that I have commanded you. And behold, I am with you always, to the end of the age."
This command should be the encompassing vision of every church (group of believers). God has one special interest group: the world. And he has a primary way of saving and blessing them–creating disciplined followers who are baptized (fully identify with Jesus) and are well trained to multiply their faith.
They make other disciples, who make other disciples…until multitudes of people become committed servants of the living God. That is the goal of history and the primary way that everything on earth will be consummated in Christ.
Making disciplined followers of Jesus is a key.
Salvation and discipleship are different, just like getting in the car is not the same as the journey to your destination. You start somewhere–being saved from your sins by repenting and believing. But it's the journey to the destination that contains the ongoing action.
I gave my life to Jesus in the spring of 1968. Family problems, including the death of my mother dying and my dad going to prison unjustly, created a hole in my heart that drew me to the Savior.
On that special morning in 1968, (I wasn't journaling, so I don't know the exact date), my junior high basketball coach, who served as the area Young Life leader, prayed with me to receive Jesus. I then began to grow in my newfound faith and the Bible came alive for the first time because of the work of the Holy Spirit.
That decision launched my discipleship, but now as I look back over fifty years, I see three other stages that were vital for becoming a disciplined follower.  Maybe you can relate to them in your own life and unique story. 
These stages include radical change, a foundational burst of training, and important moments of counting the cost/dedication.
I will compare my discipleship process with the early followers of Jesus (people like Matthew, James, Peter, and John).
Radical Change
In early winter of 1972, while at college, and not having the slightest idea what to do with my life, God nudged a friend and I to leave our studies and travel to New Zealand to get to know God and find his plan for our lives. At that time my faith was real but weak, and my university professors told me that "God was dead."
I didn't believe them–and made a radical decision to walk away from a full-ride academic/athletic scholarship (my doctor-father almost killed me) to discover God for myself. Four of us ended up flying to Auckland, NZ in the fall because of this radical decision–and life-changing discipleship exploded.
It wouldn't have happened without a radical commitment to follow God. Loren Cunningham explains that the "GO of the Gospel means a change of location." 
Peter, James, and John made the radical decision to leave their fishing business. Matthew walked away from his tax-booth. These decisions loomed crucial in their discipleship–which often requires a radical decision.
Burst of Training
God then raised up a special "Bible School" for us in New Zealand taught by various Christian leaders. For months we devoured God's Word, studying hours a day, and then began to share our growing knowledge on the streets, at events, and in the churches.
While Down Under, I heard about YWAM and headed to Germany on New Year's Day, 1974, to attend a discipleship training school. Joining forty other motivated young people from all over the world, we entered a "spiritual hothouse" of teaching, prayer, praise, ministry which included a three month camping trip in the lands of the Bible.
God used this two-tiered burst of training in 1972-74 to educate, train, call, and direct me.  It led to a forty-year missions career.
Once the early disciples made their radical decision to follow Jesus, they, too, spent over three years learning in His presence and engaging in sharing their faith. Their "burst of training" under Jesus himself eventually changed the world.
Counting the Cost/Consecration
My final discipleship step took place in Israel on April 22, 1974, during our Middle East Field Trip. I began the last day in Jerusalem at one of the proposed sites of Calvary where I gazed on Golgotha, thought of the incredible love-sacrifice of Jesus, and, with tears running down my cheeks, fully dedicated my life to him. This experience contained a powerful moment of counting the cost, i.e., dedication to Christ's Kingdom that completed three years of life-changing training. God laid a firm foundation in my life to multiply my faith.
Jesus' early followers also had their own consecration moments–after he died and rose, praying in the Upper Room, and receiving power from on high at Pentecost. Their three-step discipleship led to billions responding to the Good News all over the world.
Radical change, a burst of training, and absolute dedication have always been keys to successful discipleship. Yes, we learn after we're saved. And we grow in our faith over a lifetime.
But lasting discipleship often needs the initial catalysts of radical change, intense training, and personal consecration to flourish.
Was this your experience? How did yours differ?
How can you help those in your circle of influence become disciplined believers who make other disciples?