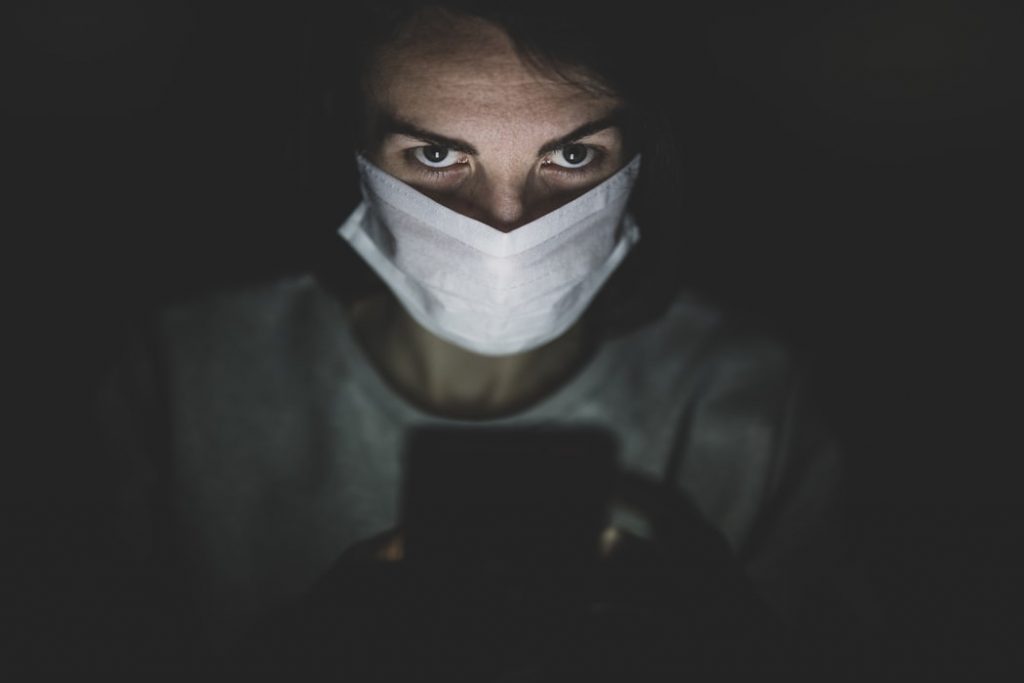 One of the modern forms of taking God's Name in vain is OMG ("Oh My God" for Neanderthals).
I've never used it because I respect the 2nd Commandment, believe that God should be supremely respected, and know that we'll give an account one day for every careless word we say (Jesus told us that in Matthew 12:36).
It's wise to trust Jesus.
I believe the consequences of the Coronapocalyse might bring a new acronym into vogue.
OWG. 
Is Covid 19 a trial run for OWG?
Is Covid 19 a trial run for OWG?
OWG stands for One World Government or Governance which is mentioned in Revelation 13:1-18 and elsewhere. I've never spoken much about it because my calling lies outside Eschatology–the science of the "Last Things." I'm also leery of speculating on End-Time scenarios because many believers have been wrong in the past and Jesus said only the Father knew these kinds of "dates" (Matthew 24:36).
Our job is to "occupy until He comes" (Luke 19:13) and preach the Good News to all nations (Matthew 24:14)
But four things currently awaken me to the possibility of the return of Jesus in my lifetime. First, globalization (technology) links the world together for the first time in history. Second, the miracle of the Jewish nation being re-established in Palestine (after 2000 years). Third, the looming completion of the Great Commission based on number one and the Fourth Wave of Modern Missions.
Finally, a recent video by my friend Dennis Peacocke where he mentioned the corona virus as the first event since Noah's Flood that has affected the entire globe. The Institute for Creation Research places the Flood date around 2472 BC. That means the Covid 19 pandemic is the only thing to unite the whole world in nearly 4500 years.
Wow–or should we say reverently OMG?
Let's begin by pondering how God is using the pandemic to expose the righteous (good guys) in the world and the unrighteous (the bad guys). Trials and tribulations often reveal people's hearts–which come out under pressure.
I also believe that the corona virus could be used strategically as a trial run for possible one world governance–either the final one the Bible mentions or a precursor of it. 
First, let's look at those rising to lead.
BAD GUYS
Many governors, mayors, and other bureaucrats are showing their true colors by using the current pandemic for power, money or control over other peoples' lives. Though the nation desperately needs to get back to work or risk a Depression/societal collapse, some leaders are keeping people locked down–in the name of "safety:"
Michigan Governor, Gretchen Whitmer limited store sales. Off-limits as non-essential? Seeds and plants. Permitted? Lottery tickets. She also banned fishing with a motorboat, lawn care, and the purchase of home improvement or repair materials–a great use of time during the lock down.
New York Governor Andrew Cuomo asked the president for 40,000 ventilators when 5,000 were needed. He demanded a hospital ship that was left unused and finally shut down. Finally he took credit for disease control and even dissed the Creator: "We brought the number down. God did not do that. Fate did not do that. Destiny did not do that. A lot of pain and suffering did that."
The city of San Clemente, CA filled a rollerblading skate park with sand (37 tons) to stop skate boarders from using it. What a waste of time and money.
New Jersey Governor Phil Murphy said, "the Bill of Rights was above his pay grade" and that he "wasn't thinking about it" when he banned church services and other meetings.
Policemen slapped handcuffs on three Colorado men who were arrested after allegedly violating a state public health order by gathering at a friend's home and refusing to go home.
When the oil industry cratered this week, Alexandria Ocasio-Cortez tweeted "You absolutely love to see it" (later deleted). Did she enjoy seeing thousands lose their jobs and livelihoods? Only if you're evil (and misguided about climate change).
Kentucky Governor Andy Beshear ordered police to record the license plate numbers of people attending church services and to turn the numbers over to local health departments (Kentucky has 4.6 million people with only 271 people hospitalized with the virus).
Seven policemen dragged a rider off a bus in Philadelphia because he wasn't wearing a face mask.
Nancy Pelosi bragged on TV about her $24,000 freezer full of ice cream while the average American suffered.
There is a spirit of authoritarianism ascending in the world that we must fight as David Harsanyi explains in "Is Global Authoritarianism Getting Out of Hand?"
But many righteous folks are also mobilizing to save lives, our liberties and our future.
GOOD GUYS
I'm sure there are multitudes of stories to tell world-wide. 
So, what's really happening behind the scenes?
I believe many global players are looking strategically at today's pandemic as a test case. Because God is the only omniscient being in the universe, both demons and humans must try things on earth and see if they work.
Maybe the Third Reich and Imperial Japan provided a 20th century "trial run" of evil. It failed. Righteous people and nations rose up and defeated the tyrants.
In 2020, the bad guys (both demons and authoritarians) have learned that the world can be shut down by over-zealous governments because of disease. In fact, maybe that's the best way to convince 7.8 billion residents of the need for global governance. 
Can you imagine where we might be today if a weak, United Nations-deferring president occupied the White House? Or a strong globalist in Europe? That's all it might take for a one world government to control the world–in the name of "safety."
Are these the Last Days? Maybe. Only God knows. On the other hand, the Covid 19 pandemic could be just another clash of good and evil that will continue for centuries until the mystery of iniquity plays out and world evangelism is accomplished.
If we are in entering the End Times, should we resist what is prophesied?
Yes. In every time period we must fight evil in all forms and proclaim the Good News of Jesus Christ. We must act like Dietrich Bonhoeffer during the 20th century trial run–being faithful unto death (Revelation 2:10).
And leave the Consummation to God.