Progressive Politics are Ruining our Republic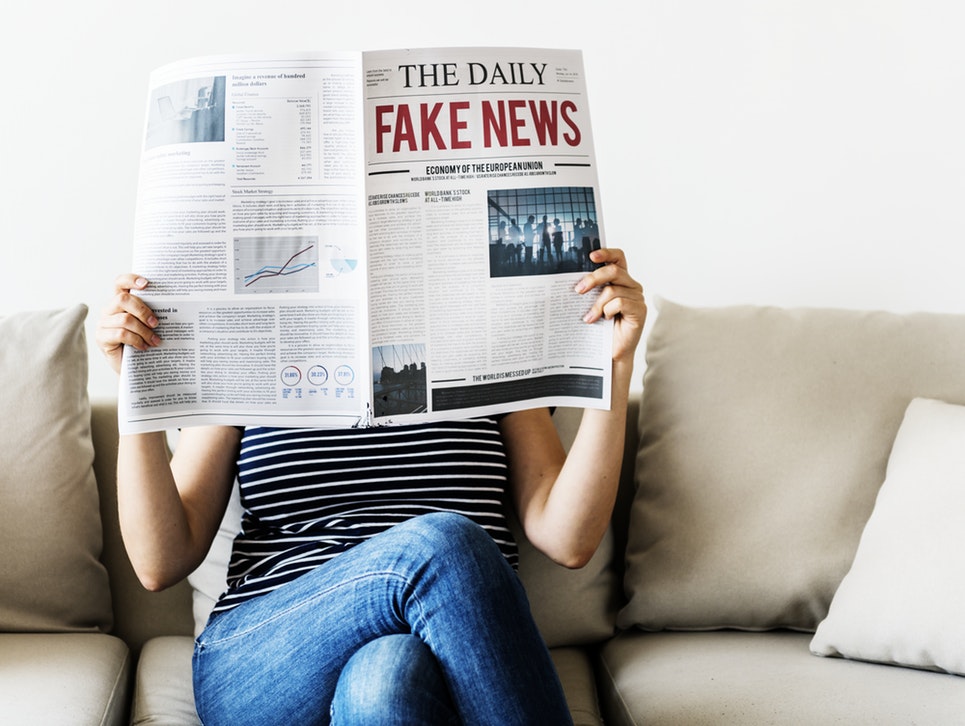 I have debated writing this article for months, even years. The main reason for my hesitancy is a fear of being falsely accused of being partisan–a bias which resides in no bone of my body.
The last straw is the profound deception and gross perversion of the Brett Kavanaugh proceedings for a seat on the Supreme Court. D-Day  for Judge Kavanaugh appears to be Thursday of this week.
Thus, I must speak out.
Progressive politics are ruining our republic.
For the past fifty years the United States has experienced a growing civic and cultural war. Similar historical tension took place over over slavery in the 19th century–finally settled through costly bloodshed–American versus American.
In the 20th century, the battle switched from God-given human rights to the right and necessity of faith in God. We are now engaged in a cultural battle over "In God We Trust" and the laws and principles that flow from that truth, and "In Men We Trust" with the corresponding tyranny that rises from statism (big government).
That battle is being vigorously enjoined in the 21st century–and one side will prevail (at least for a period of time) and the other will lose (recede in influence and power).
The press on both sides tend to label this conflict "left versus right." I've never liked these directional terms which mean nothing, either sociologically or spiritually. I believe those labels mask the real participants and philosophies that are at war.
"Democrat" and "Republican" don't help either. It's true that the Democratic Party strongly favors one side of the culture war. It's also true that that the Republican Party stands as the only major party still clinging to our God-heritage.. Yet, some Rs are liberal and others are squishy–having seriously forgotten the origin of their civil polity.
I prefer to use the following terms to describe the two political contestants in our current culture war:
Secular progressives and faith-based conservatives. Only one of them will win the current war for America's soul.
So what is a secular progressive?
The word secular means "worldly" and denotes a person who doesn't believe (or lives like they don't believe) in a Higher Power. A secular person lives for the "stuff" of this world. Secular folks usually fill the God-vacuum with big government or authoritarian leaders who promise to meet all their needs. Progressive simply means moving beyond traditional or biblical ideas to moral anarchy and social justice.
A secular progressive is a God-denying person who's trying to get rid of the traditional biblical order upon which Western civilization was founded. These folks include much of the mainstream media, the Hollywood establishment, college elites, and the Democratic Party. Most of  the SP's live in the "bubble" of the the east and west coasts and urban areas in between.
On the other side, faith-based conservatives believe in God, the Golden Rule, and traditional biblical principles in morals, life, and society. This group includes Bible-believing Christians, traditional Jews and Catholics, nominal (non-jihadist Muslims) and other folk who simply think God's "traditions" create peace and prosperity.
FBC's want to conserve the goodness and greatness of American culture. SP's want to destroy it.
Most of the towns, counties and rural areas of the American people are filled with faith-oriented conservative people. A map of the 2016 presidential election gives you a good view of the new "North and South" of the 21st century. Donald Trump earned most of the faith-based conservative votes and counties (2,649) and Hillary Clinton clinched the secular progressive strongholds (503 counties).
Hillary won the popular vote because more SP's live in the cities than in the vast "fly-over" country. Trump dominated the geographical landscape and the Electoral College because our wise founders gave us a representative republic, not a mob-driven democracy.
Secular progressives are fond of saying that the new Administration is "destroying our democracy." Our founders didn't give us a direct democracy because they didn't want the bloody French Revolution visiting our shores. They wisely created a constitutional republic based on biblical ideas that birthed the most free, moral,and prosperous nation the world has ever known.
In our current cultural civil war, secular progressive politics are ruining our glorious republic. The "King George" we fight in the 21st century contains various groups of secular progressives (and the demonic forces behind them).
In 1776, Thomas Jefferson laid out in specific detail in the Declaration of Independence the ways King George  of England was ruining the colonies. He gave 27 examples of his destructive actions.
As Michelle Malkin pointed out in a recent article regarding the Brett Kavanaugh smear campaign, "don't believe the gender, believe evidence."
Exactly right.
I concur with 27 evidentiary examples of how secular progressive politics are ruining our republic:
They are taxing too much of our hard-earned money to give to special social justice interests. Not ONE Democrat voted for the recent tax cuts.
They have spent the federal budget into 21 trillion dollars worth of debt. That's $400,000 per person–and will likely cause a devastating future economic crash.
They burdened the greatest health care system in the world with Obamacare and want to give us "Medicare for all" which will bankrupt the program and lead to rationing and "death panels." Not ONE Republican voted for Obamacare.
They broke down the American family via promoting fornication, adultery (Hollywood), homosexuality, and divorce–then changed the definition of marriage.
They killed 60+ million Americans via the evil of abortion on demand.
They have confused and wounded millions of children over gender identity nonsense.
They allow illegal alien felons to roam our streets and rape and kill innocent people (Kate Steinle and many others.)
They promote open borders and resist building a wall.
 They champion illegals voting in our local and national elections.
They have removed God and the Bible from our schools.
They brazenly resist conservative speakers on college campuses and shout down their arguments.
They have created "safe spaces" on university campuses to combat "white supremacy."
They use race as a weapon to divide Americans.
They gin up gender wars to find cheap votes.
They promote one-world rule and resist our national sovereignty and interests.
They weakened America militarily, gave in to ISIS, and supported Iran-based jihad via the nuclear deal.
They use "dark money" to pay rioters and anarchists to foment violent revolution in our streets.
They use the "Deep State" to resist the will of the people in the 2016 election.
They changed "innocent until proven guilty" to guilty if you're a man (#MeToo movement).
They use anonymous sources to create and peddle fake news to the American people.
They boycott faith-based groups to try and put them out of business (Chick-Fil-A).
They harass the sponsors of Christian and conservative commentators to take them off the airwaves (Bill O'Reilly).
They disrespect the America flag and denigrate our police force.
They lie about their goals and aspirations believing that "the end justifies the means."
They've altered the American destiny of filling the world with Christ's light and freedom to joining a one-world (secular) order.
They try to stack the courts with judicial activists.
They have used despicable tactics, lied, manipulated, and done everything in their power to thwart eminently qualified nominee Brett Kavanaugh from serving as the ninth member of the U.S. Supreme Court. They hate the U.S. Constitution which Judge Kavanaugh will uphold.
We must righteously resist the secular progressive ideology in our present culture war, crush it in our own hearts when it rears its ugly head, and defeat it at the ballot box.
We must once again say to ourselves and the world that "We Have No King But Jesus," (a battle cry of the founding generation),  re-commit to "In God We Trust" (our national motto), and work feverishly to conserve and renew our godly foundations.
It's time for a Declaration of Dependence on God.
That will require the same grit and courage shared by our brave ancestors and enshrined in their final words of the Declaration of Independence:
"And for the support of this Declaration, with a firm reliance on the protection of divine Providence, we mutually pledge to each other our Lives, our Fortunes and our sacred Honor."
So help us, God.